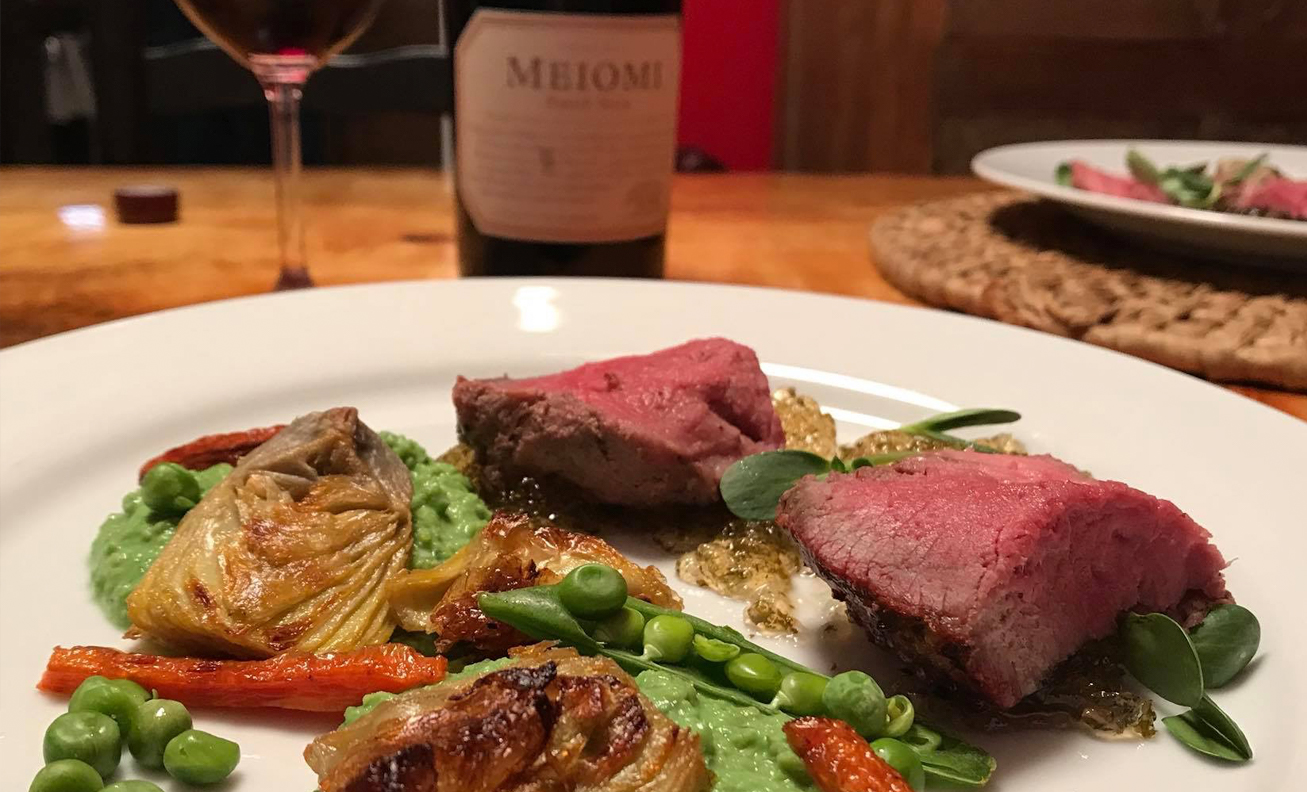 Let's Get Cooking with Barbara Bozon
Easter Dinner
Reverse Seared Leg of Lamb with a Spring Pea, Mint and Truffle Oil Puree, Roasted Carrots and Artichoke Hearts, Pea Tendrils and Mint Jelly. 
"At Easter time, my brother Jimmy and I loved going to the Easter Parade with my Grandma and Grandpa Yonkin, visiting the Easter Bunny at Fowler's Department store and dying eggs with our Mom, trying to make them one of a kind Easter masterpieces…."    Click here to get the recipe
To cold to go out and get a copy of MY TOWN's April issue? You can read it online. Just go to My Town ONLINE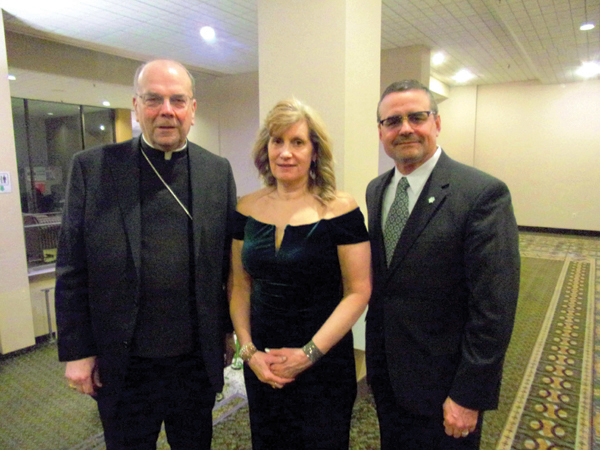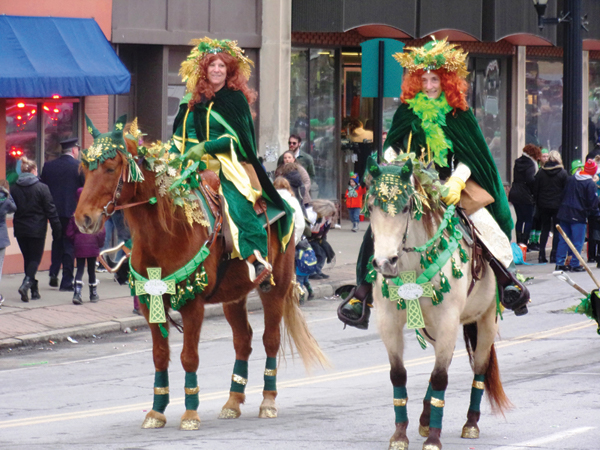 Parade Day has a long great tradition here and this year was once again one to be proud of!  Here's just a bit of the celebration that was kicked off with pre-parade events, mass, and a host of get-togethers and celebrations after the parade!!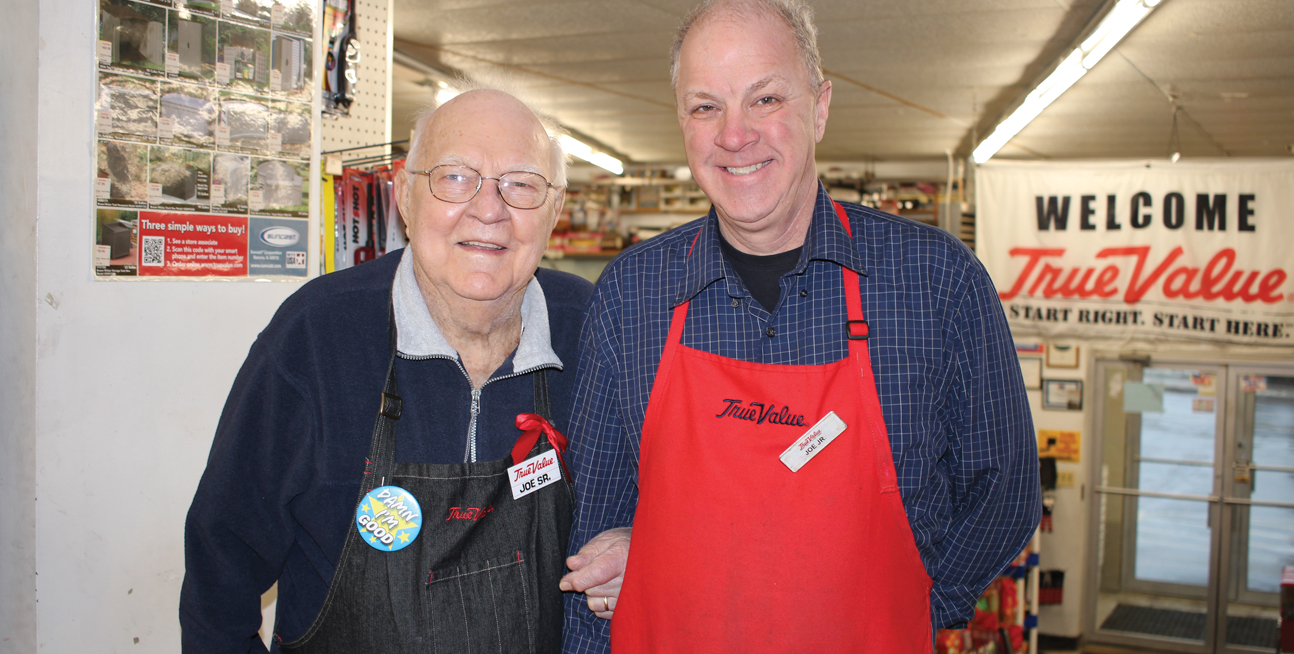 April Spotlight
In the Greater Binghamton area directions are most times given not by street names but by landmarks for we believe that landmarks are our community's way of marking a place of significant distinction and therefore all roads lead to or come from that particular place.  One of My Town's favorite landmarks is Kovarik's for at this location you will find a family that has been forever deeply and extensively dedicated to helping others in this area.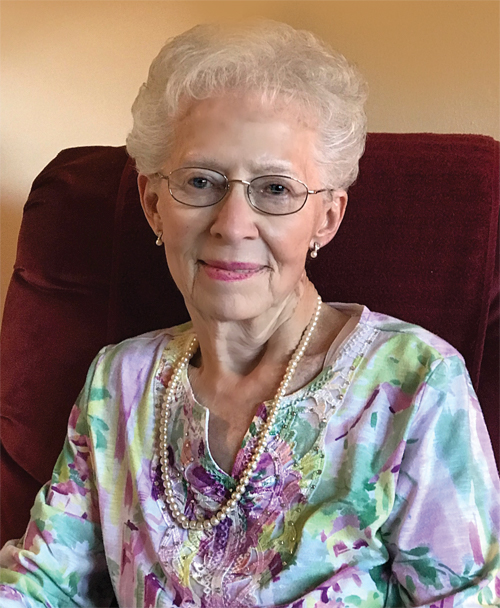 Barbara McDonough is a woman of inspiration.  In her past 83 years Barbara has had more than her share of hardship including the loss of two husbands and two bouts with cancer - both incurable and inoperable. Yet she is a dynamic woman who creates beautiful quilts,...
read more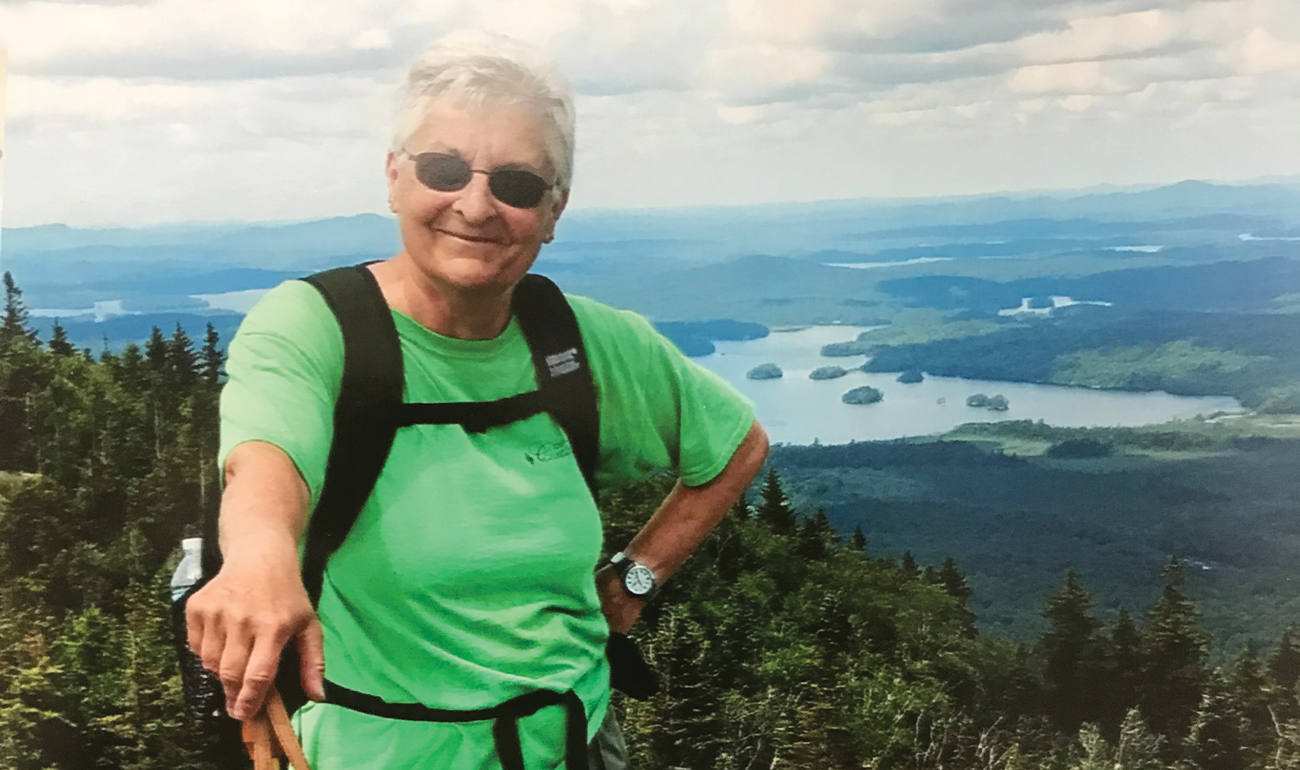 FIT FOR LIFE :Rose Papa
P.E. is Powerful Education!
Rose Papa is one of the youngest 75 year old women I have met.  Look at the photo of her hiking.  I don't know people half her age who can do this and still have a smile on their face when reaching the top.  Rose says she stays young because her life motto is "use it or loose it".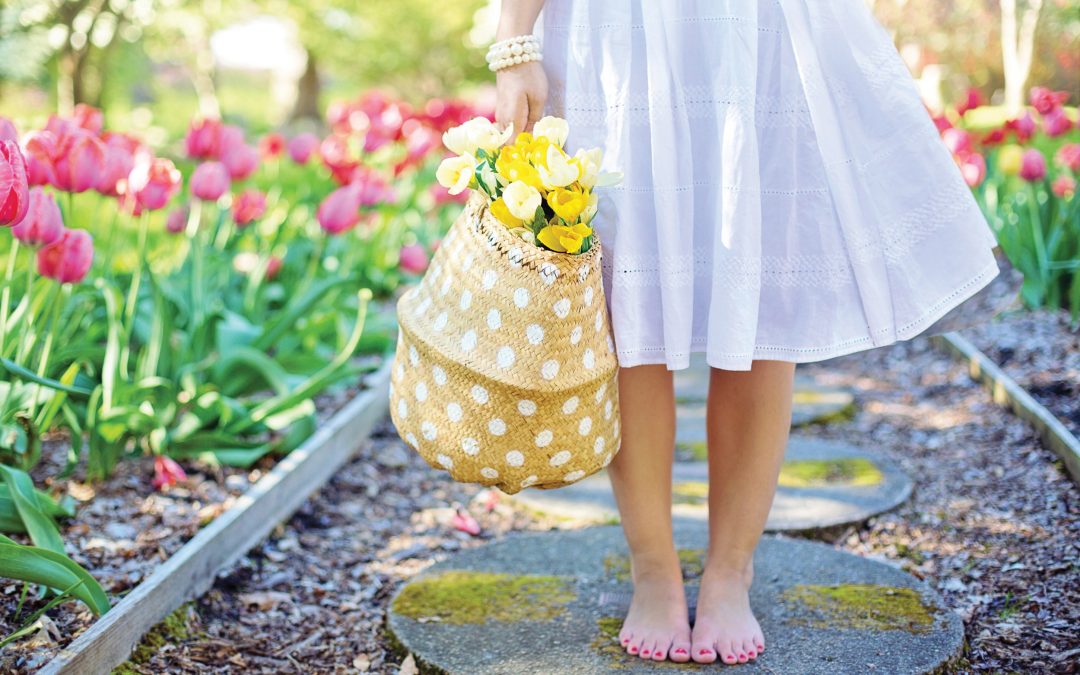 Spring Cleaning with Niki CrowIt's now spring! You know what that means!Time to clean out the old to make room for the new!Here are some tips to make your spring cleaning easier! Clothes : Do you have some clothes that don't fit anymore? Or maybe they're just not your...
read more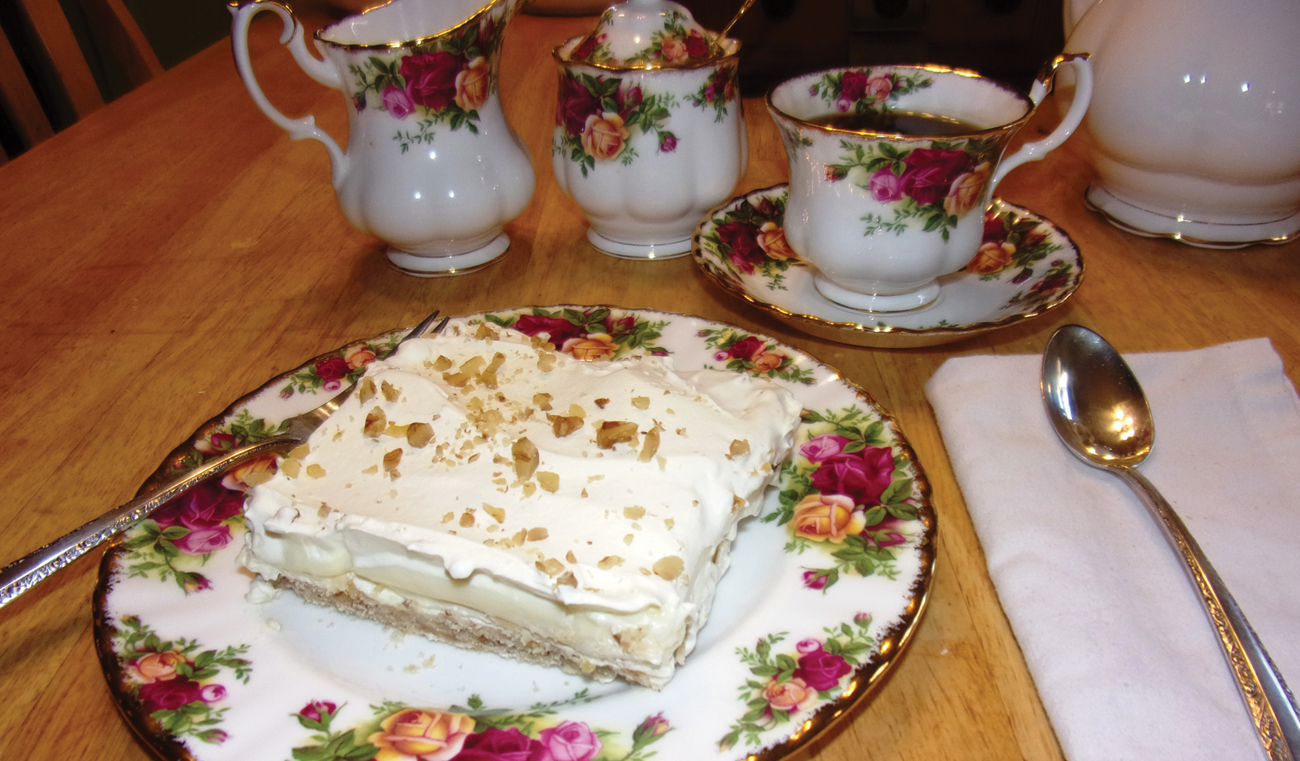 April's 

Neighborhood Chef
Corinna Johnson's
My Mom was always baking for holidays and signing up to bring a dish to Church picnics and potlucks.  One dessert Mom liked to make for Easter was her Four Layer Delight.  It is a tasty and light dish that you can make in a number of variations for any occasion.  Click here to get  "Mom's Four Layer Delight"!  recipe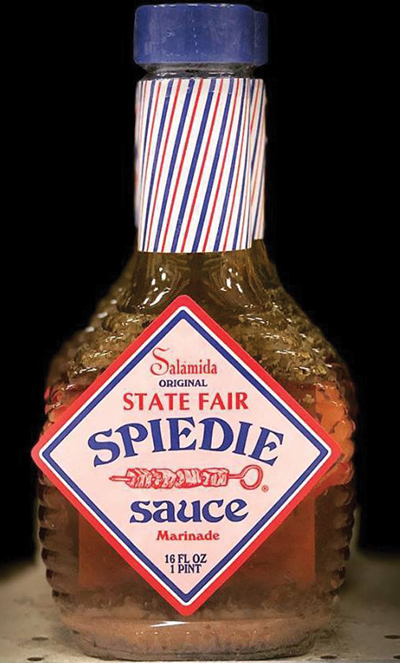 Rob Salamida of Salamida State Fair Spiedie Sauces and Marinades One of the nation's top sauces and marinades began with a 16 year old Endicott boy's plan to earn money for college.  "The best reward has been starting a business on top of our family rec room pool...
read more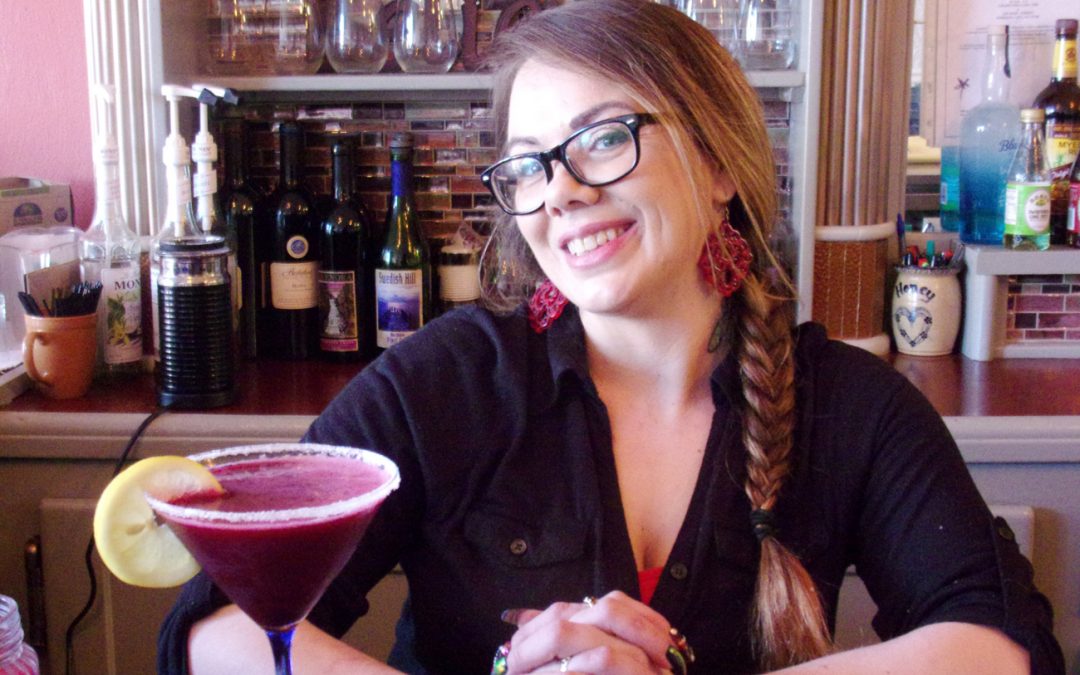 Melissa Fortson April Bartender of the Month Chances are if you've stopped into the Grapevine in Johnson City you've met our Bartender of the Month Melissa Fortson. Melissa has been working at the Grapevine almost since the doors opened 3 years ago. In fact it was the...
read more