We've Got Talent 
Beard of Bees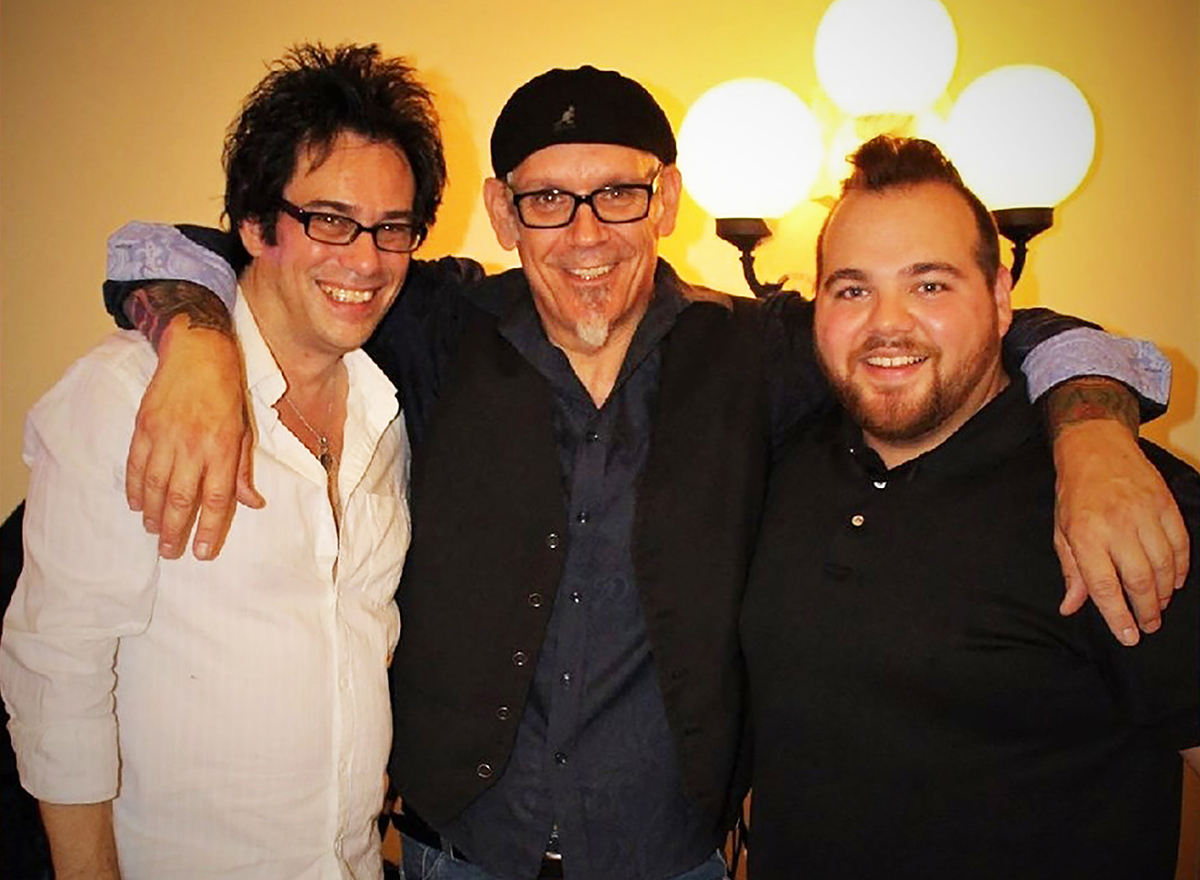 With over 1000 shows chances are you have already caught the Beard of Bees at one of the many venues they've played in Broome County. But if you haven't heard them there's only one thing you need to know when you do…you're going to have a great time! Whether playing as a trio, duo or with other bands these guys bring a lot of talent with them making it all look easy while having a lot of fun on stage.
So who are the guys behind the name Beard of Bees? On guitar and vocals we have Rob Perez. On bass and vocals there's Ralph Pomeroy. (You're going to love him on tributes to AC/DC). And there's Jake McKinney, your drummer and also vocals. Just as a little band trivia, the name Beard of Bees came from a break down in a song they were playing which sounded a lot like a hive of bees.
With every great band there are years of hard work, practice & performing that comes into play. Rob, an SV grad,  was introduced to music by his family. He started playing at 10 and playing at bars at just 15. He's now been playing for 40 years. Ralph went to school in Susquehanna PA and started playing professionally in a band at just 15. He's also been playing now for 40 years. Jake, who is also from Susquehanna was introduced to music by his father who was a musician. He's been playing in bands since he was just 14. The one thing they all have in common besides the endless hours of practice is they were all self taught, showing the personal drive that each have for music.
It was in 1987 that Rob and Ralph met and started playing together. Rob was just 15 and Ralph 20. They "have spent many years writing and performing together in many cover and original projects including Trip Hammer, The Mob, the Stephan Lawrenson Band, The Bridge, and Triple X to name a few. They formed the Beard of Bees in 2007 with former drummer Steve Lawrenson. Jake joined them as the drummer in 2018." When you catch them on stage you can tell they're having a great time playing crowd favorites in their own style like songs from Tom Petty, AC/DC, Pete Townshend, Johnny Cash, Elvis and even Neil Diamond where I can guarantee you'll be singing along to Sweet Caroline. So when you get a chance, check out their schedule, and go have a great time!