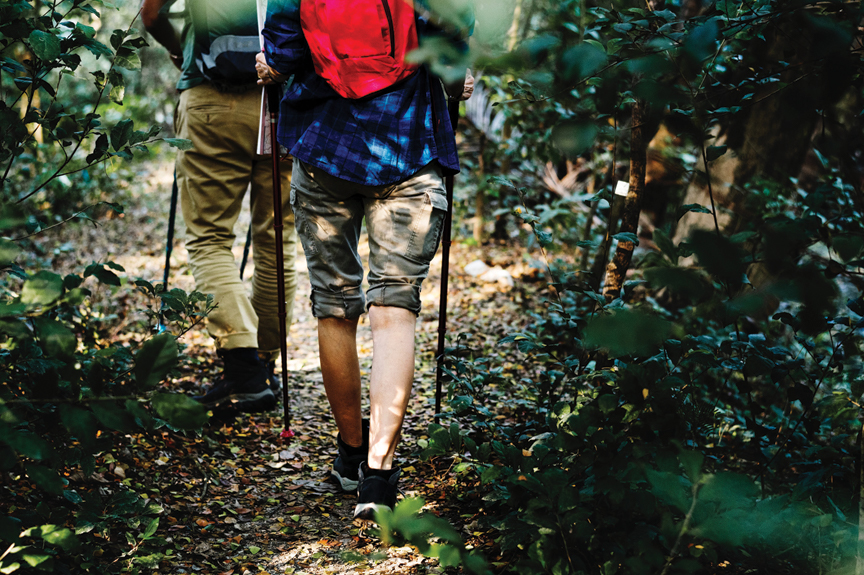 Connecting with Nature
Broome County has long been famous for its landscapes with lakes, rivers and rolling hills canvassed in trees that paint a different color every season.  Every year thousands of hikers enjoy the scenic trails that cross Broome County. From wooded trails through the countryside like those at our Chenango Valley State Park and the Aqua Terra Wilderness Area to the easily traversed paved paths at The Vestal Coal House and Binghamton's River Walk there's something for everyone.
Here are a few more great options to give a try:
Jones Park State Line, Road Vestal
Greenwood Park 153 Greenwood Road  Lisle, NY
Dorchester Park 

5469 NY-26 Whitney Point, NY

Otsiningo 1 Otsiningo Park Binghamton, NY
IBM Glenn  Robinson Hill Rd, Johnson City, NY
Wolfe Park Dorman Rd Binghamton, New York
Arnold Park  Andrews Rd, Vestal, NY
Hawkins Pond 224 Scouten Hill Road Windsor, NY
If you're by one of our campuses you can also find trails at the SUNY Broome Natural Area, and the Binghamton University Nature Preserve. So this August why not contact your Parks and Recreation departments for more info.