Rachel Murat – February Spotlight
Countless famous quotes have been recited in speeches about the value of a good teacher for it is a teacher's influence that shapes the minds and actions of their students for eternity.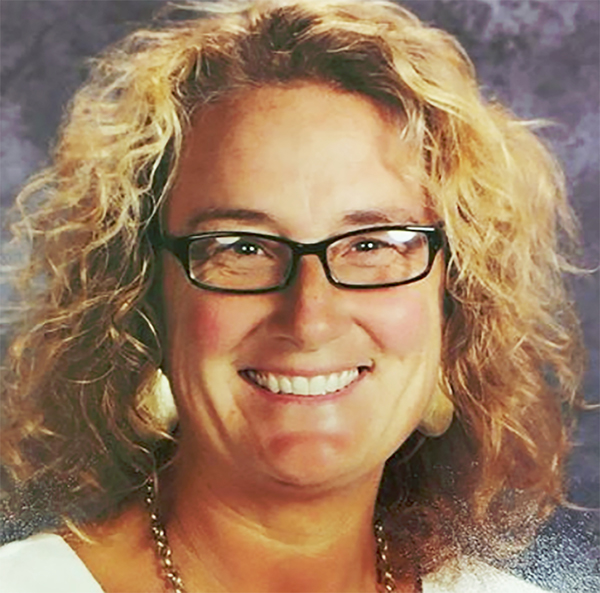 With such endless power many have asked what makes a good teacher and I believe the answer lies in a story I will tell about a Social Studies teacher at Maine Endwell High School for Rachel Murat has all the earmarks of not only being a good teacher but a great one.
Rachel is not a native of this area.  Rather, after she received a BSED from Ohio University and a MASS from Binghamton University she moved to Endwell when she was offered a teaching job in Social Studies at MEHS, the same place she teaches today.  "I had never been to this area before as I grew up in Hamburg, which is a suburb just south of Buffalo. I met my husband, David, here in 1999 and we were married in 2001."  And although her father was a teacher in the Hamburg Central School District for 37 years Rachel admits the one thing she didn't want to be was a teacher.  "I have several in my family and thought that I needed to do something different to make my mark. I originally went to college in the pre-law program but when my advisor told me there were more people in law school than practicing lawyers I realized maybe that wasn't what I wanted to do. In my junior year in college, I needed to pick a major and decided I had always liked social studies classes so maybe I would try the college of education to pursue my teaching degree. I was in my first two weeks of classes when I realized that this was what I was meant to do." And it is this profession that Rachel finds one of the most meaningful parts of her life. "The students that have come into my life over the past 24 years are not only what inspire me but also make this job so rewarding. We have such an awesome community and I'm so very lucky to be part of it. There are so many stories of students who have turned their lives around and stayed in touch and I think that is one of the best parts of my job."
And although Rachel is too modest to say, My Town knows it is her influence and foresight that has not only helped turn students lives around for the better but also has made this a great place to live. For example, Rachel has inspired her students to do good in the community through such avenues as a course she developed and had implemented entitled 'Digital Citizenship'.  "Digital citizenship and digital leadership are very important, although I don't like to separate them from non-digital forms of citizenship and leadership. Being a good citizen and a leader on and offline should not be different. I think it's important to show students the impact that they can make and the positive ways they can interact with people online instead of focusing on the negatives."   But Rachel's efforts to shape students into leaders in the community for the goal for good doesn't stop with Digital Citizenship as she had also founded the popular Maine-Endwell Assisting Local Spartans program in September of 2009. "I challenged my Participation in Government class to come up with a service project that would allow their influence to go beyond their time at M-E. One of my students came up with the idea of a food pantry and we took it from there. There are hundreds of students involved each year between the four buildings. The students hold fundraisers, food raisers, help me shop, help stock the pantry, pack the deliveries, pack the cars for deliveries and so much more. I could not help meet the needs of our Spartans in need without the hard work of our students, alumni, staff and community members.  The MEALS Program has expanded beyond just a food pantry program. We have a Spartan Garden, we do school supplies, socks, and shoes as well as adopt a family and outreach for emergencies." Rachel adds "I couldn't do what I do without the support of such an amazing community. I have been blessed with the best job in the world and in the best community!!"
Rachel, we are grateful to have you in our community and teaching our children not only Social Studies and  government but also in how to make a positive difference in the lives around them.