A Look at the Artist – Joseph Q. Daily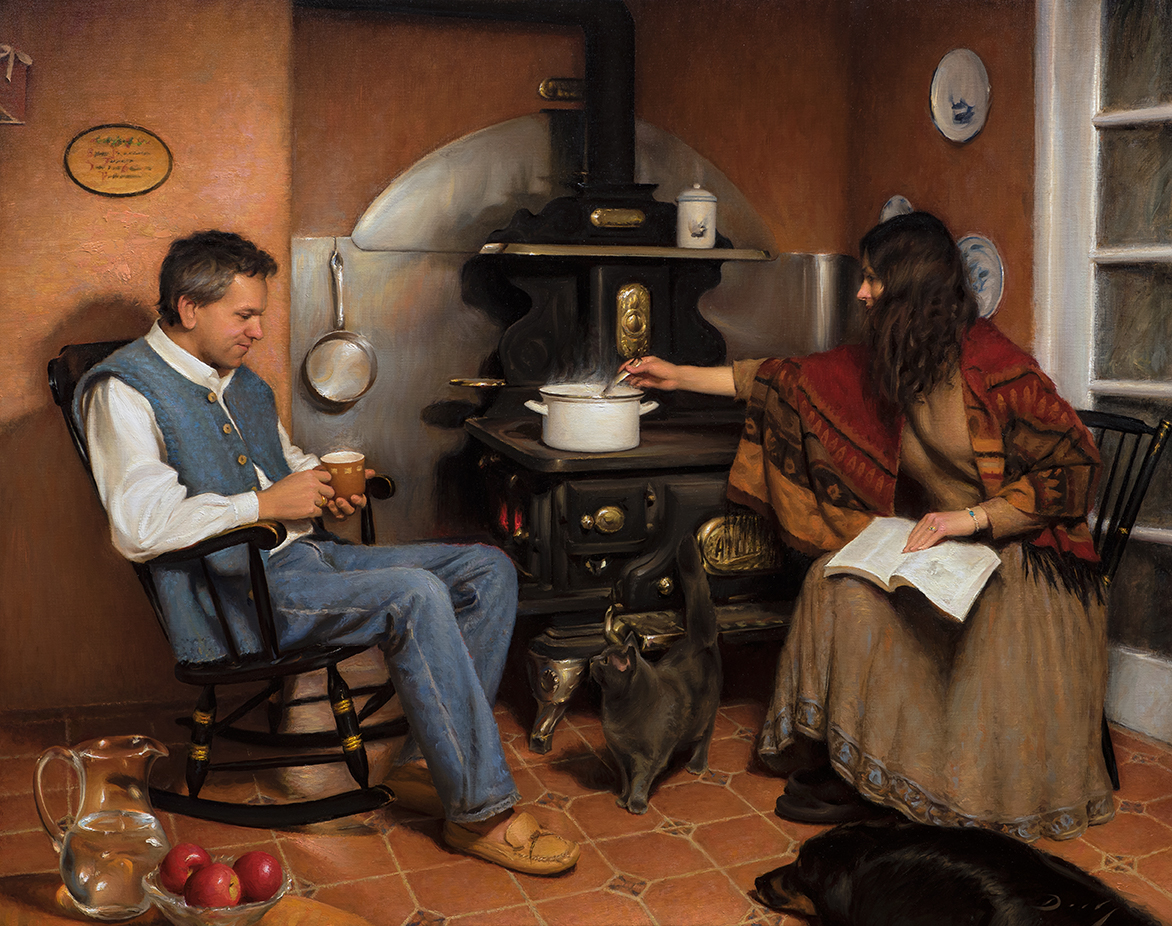 Beginnings
Born in 1981 to two freelance illustrators, I have been making pictures for as long as I can remember. My early interests were in comics & cartooning … until 10th grade when a fantastic art teacher opened the door for me into the world of carefully observed, representational drawing (thanks, Mrs. Jewett). I went on to study painting at the School of Visual Arts (BFA 2003 Illustration), where classes with Marvin Mattelson laid the foundation for my work as a naturalistic painter.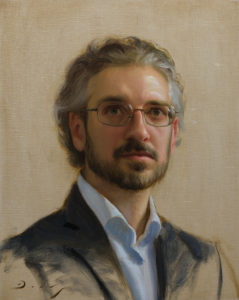 The Portrait Train
I sold my first painted portrait while still in college, but after graduating, I was only able to sustain a trickle of commissions and soon resorted to a stint at house painting in order to stay afloat. With my last bits of spare time and money, I painted a full-length show-portrait of my then-fiancée's father. Several months later, the painting ended up winning both Best of Show & The People's Choice Award at the Portrait Society of America's 2005 Competition. A fortuitous meeting with Minnie S. Churchill – director of the (Winston) Churchill Heritage and keynote speaker at the event – threw a struggling career into a swift success. Over the next five years, I completed more than 80 commissioned portraits in the U.S. and the U.K. It was a wild ride.
Love & Loss
Along the way, my marriage to Kathryn provided a wealth of experience. In our five years together, we collaborated together in a number of ways – for a time even experimenting with painting on the same canvas. Our love for each other and gratitude to our Creator inspired dozens of personal pictures, some of which I consider to be my best works to date. But ultimately, Kathryn and I didn't manage to find our way together … and in 2010 she moved on.
A New Chapter
Every difficulty in life offers new opportunities in its wake, so long as we remain open to see them. Here in Vestal, I forged a special working relationship with my good friend, neighbor, and framer, John Cadorette. Our website ArcadianSpaces.com showcases some of our work in artistic construction. And in time, love bloomed again – Maria and I were married in September 2016, and our happiness has already opened up beautiful new possibilities. Between portrait commissions, we enjoy seeking out paintable scenes in the gardens, fields, and woods surrounding our home.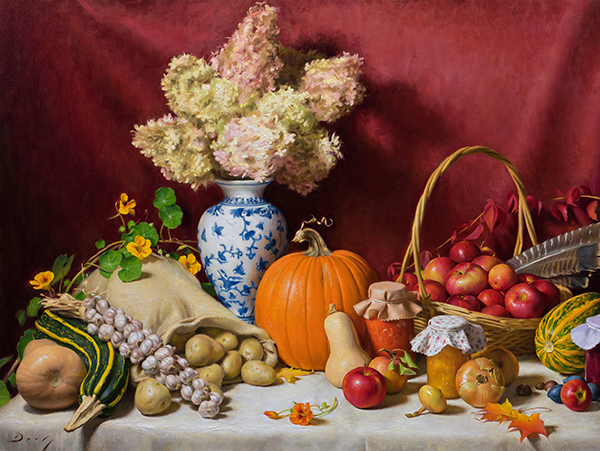 My Inspiration
The book In the Light of Truth: The Grail Message is a constant source of inspiration for me – both as a painter and as a person. This book has answered every burning question I have ever had about the purpose of art and the meaning of life.
In Gratitude
To my family, for supporting me in everything I have undertaken.  To Marvin, for his invaluable technical guidance.  To the Churchills, for their business, enthusiasm, and warm hospitality.  To Kathryn, for taking care of me for five years.  To John & Christa, for giving me a home.  To Maria, for making my dreams come true.  To GOD, for the gift of conscious existence in Creation