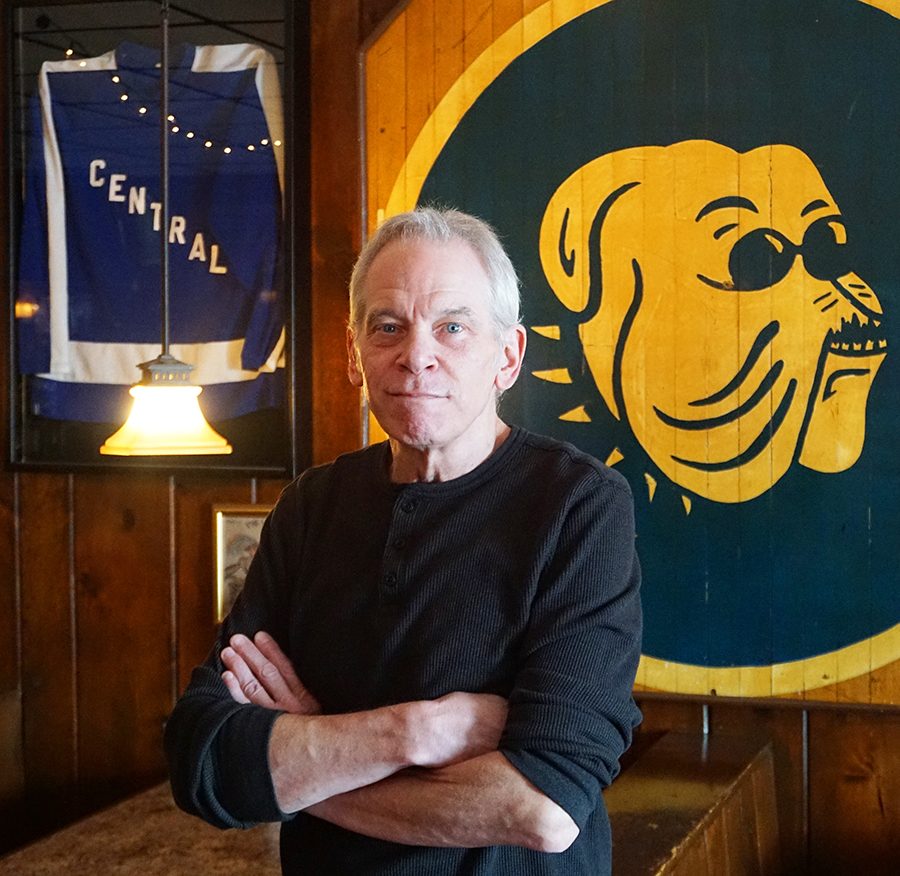 Dave Smith Bartender of the Month
We're very happy to kick off our first Bartender of the Month for 2020 featuring one of  Binghamton's own, Dave Smith. You probably already know Dave from a great west side bar called Abel's where he has been part of the pub's family since 2011.
Born in Ohio, Dave's family moved to Binghamton in 1969. You may  remember his parents Dick and Noni from the Cider Mill from 1976 till 2006. Attending West Jr & Central, Dave loved being on the school's football team. There's a lot of great team memories there with friends that he still sees today. There was also always a lot of school pride which coincidentally lent to a great backdrop for Dave's photo here in front of Central's Bulldog  and framed jersey.  Adding to his sports background Dave also played Lacrosse his junior and senior years.
After high school Dave attended BCC and SUNY with studies in creative writing and political science. Staying in Broome County he has had a great career in food and beverage working in the past at some of the area's favorite places like Copperfields, Bogarts, The Turf Exchange, and Kampai before coming to Abel's nine years ago. Although retirement in some years to come sounds pretty nice, Dave will happily share with you that he is in no rush. What better job can you have than one that allows you to be with so many great friends each day. And when retirement does come he added he'll still be here…. just on the other side of the bar sharing some stories with his friends. Thanks for everything Dave and thanks for sharing a bit of your story!