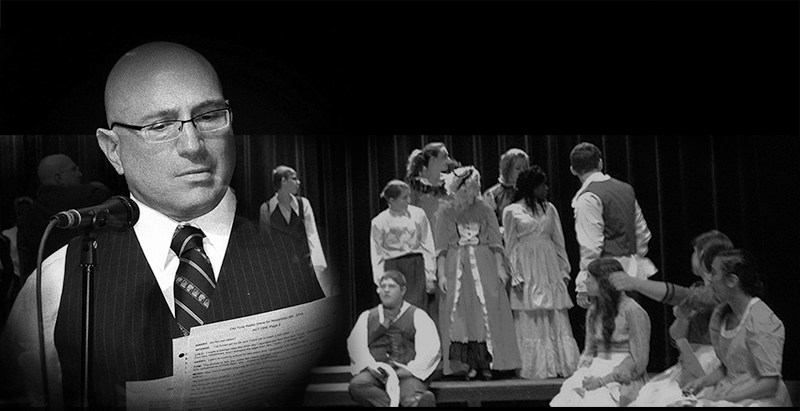 You could easily make Jan DeAngelo's  life into a movie but we're lucky his heart has always been with the stage. Growing up in Binghamton Jan attended Catholic Schools and credits the Sisters here for his musical training.
To give you an idea of how broad Jan's experience is, he's studied theater, ballet, musical instruments like piano and even voice from Julliard's Dodi Porter. He's worked most every theatre in the area and his career has taken him all over the country, and even Italy. He's been asked to join a Broadway  company, and in his travels he's even engaged in circus acts performing on the trapeze.
Jannon's life  has always been centered around helping and teaching others. Working for the School of American Ballet and Joffrey Ballet they brought the arts to underprivileged students.  He's put on Music Programs like those at The Phelps Museum, and at the Firehouse Stage in Johnson City where Jan is also putting on a summer of Theater Camps for kids 7-18.  You can also find Jan at Seton Catholic High School where he's proud to run the Music/Theatre program. Thank you Jan for being part of the arts here and helping to make the area a great place to live.