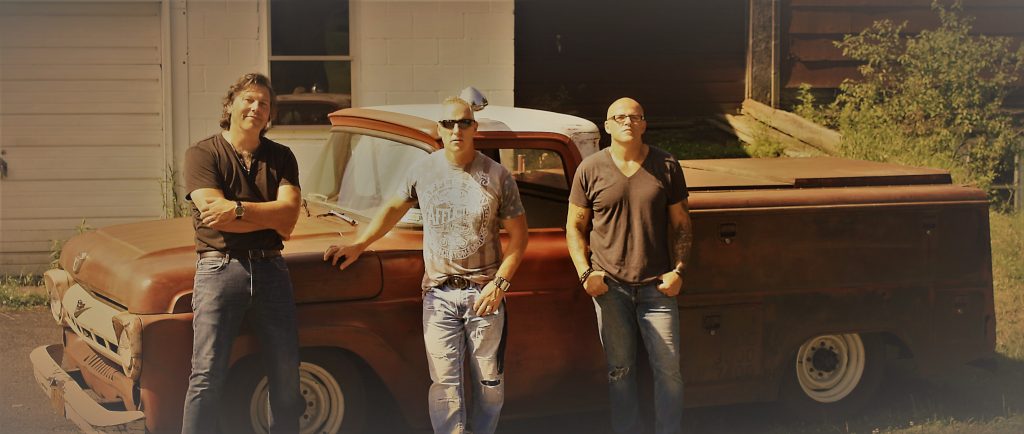 Hey guys, who's up for a ride? How about in a rusty truck? Add in a few guys from a band called Junkyard Heights, and you've got yourself a recipe for a good time.
You may be more familiar with this trio under another name, Wheelhouse. It's the name that Kevin Hamm, Brian Swan and Craig Bennedum (AKA Craig Charles, more on that later) use for their acoustic cover trio. But when they decided to start writing and releasing original material, they realized that they needed to come up with an original sounding name. Enter Junkyard Heights.
It was quickly apparent that their chemistry as a cover band transferred nicely to writing original music. Thus, the song Rusty Truck was born. It started with Craig's a cappella track, then Brian and Kevin added the instrumentation, to what will be the band's first release, available for download nearly everywhere.
What's on the radar for these guys besides releasing more music? They'll still be playing acoustic shows as Wheelhouse, and there's even talk of a blues album down the road.
Also, Craig (AKA Craig Charles) is working on two other projects. One is based in Seattle, the other is out of L.A. Both involve Grammy-winning artists.
Kevin is co-owner of Twin House Productions and offers recording services to artists. He did all production and mastering on Rusty Truck.
Brian shares his guitar and vocal talents in many projects, including The Parlor Cats and a solo acoustic act.
You can listen to Rusty Truck on iTunes at:  https://itunes.apple.com/album/id/1473780975?Is=1&app=itunes
Special thanks to photographer Jill Bennedum, and Joe Lockwood from J. Lockwood Metal Arts for his '57 Ford F-250 utility truck.