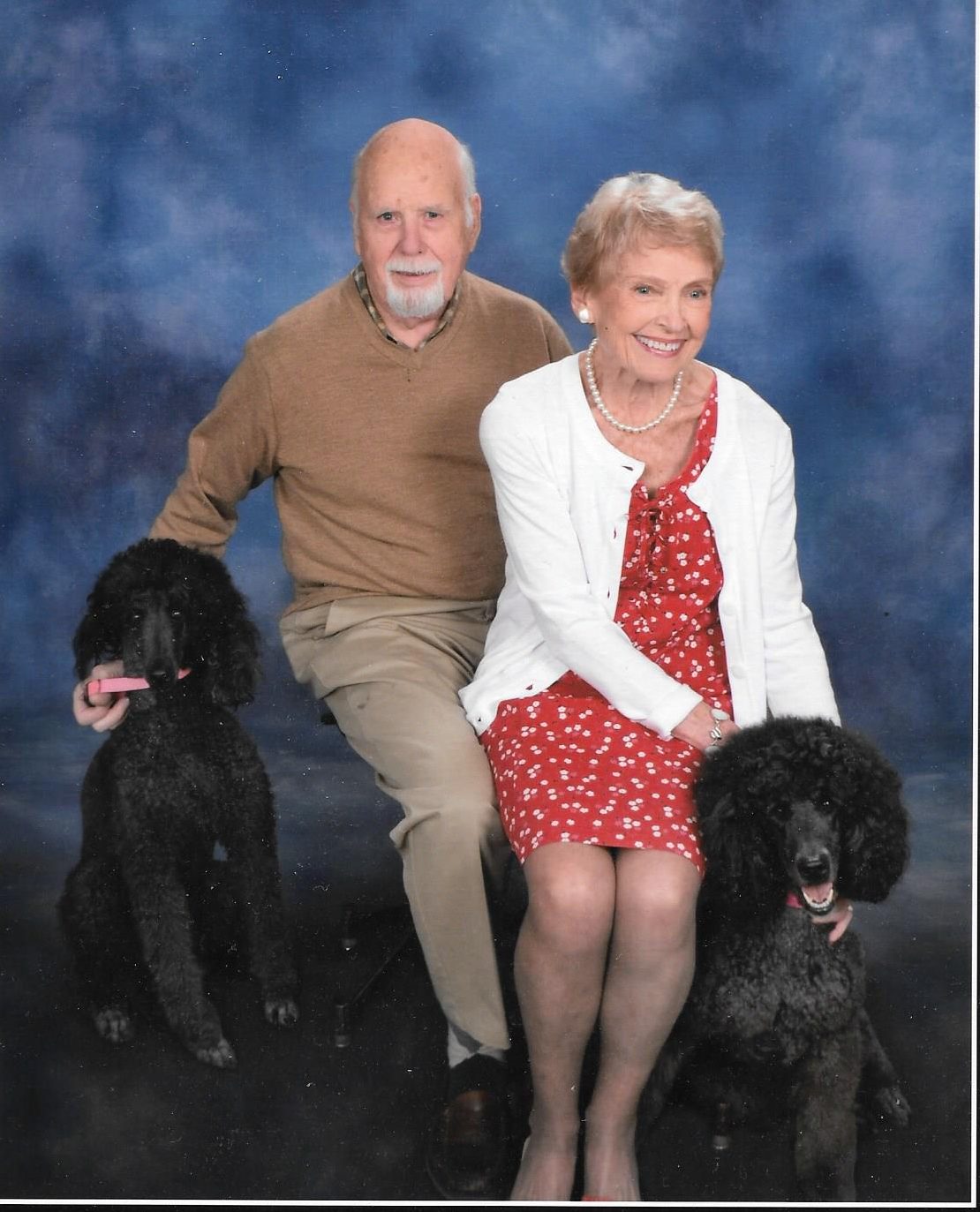 Anthony H. Yonda (Tony) and Marguerite M. Bauernfeind (Marge) were married on August 30, 1953. Tony was 21, Marge 18. Tony was in the US Navy at the time.
The following year When Marge was 6 months pregnant, Tony was sent to French Morocco for a 2-year tour of duty. Since Marge was 6 months pregnant, the Navy wouldn't provide transportation so Marge withdrew their savings and bought a one-way ticket to Casablanca.
Since the hospital was under construction at the time, their first of 5 children were born in a Quonset hut at The Naval Communications Facility in Port Lyautey, French Morocco.
When Tony was discharged, the Yondas lived on Long Island while Tony pursued his education. He worked part-time while going to school full time. Marge was a full-time mother who also worked part-time as a bookkeeper and piano teacher. When Tony graduated with a BS in Applied Physics 4 years later there were 3 children with a 4th on the way. His degree was granted cum laude with honors in physics. He was hired by Brookhaven National Laboratory and while in their employ received a Master's Degree in Applied Physics.
In 1965, the family now numbering 7, moved to Rochester NY for Tony's new job at the University of Rochester. Tony went on to have a successful career starting his own business Yondata Corp and holding executive positions with several other businesses. Among his credits, he designed the computer system at the Strasenburgh Planetarium in Rochester, NY which at the time received worldwide attention by being the first to be computer-oriented.
Marge joined Tony at Yondata after 15 years as a stay at home mother. A number of years later with her background in data processing she started her own company, Computer Solutions a computer consulting company. She also wrote a weekly computer column for the Gannet press.
Retirement allowed the Yondas to indulge their hobbies on a full-time basis. In addition to spending winters in Mexico in their motor home they found time to visit 50 countries and pursue their interest in bicycle touring. In 1991 when Tony was 59 and Marge 56 they peddled across the United States on their fully loaded bikes covering 4650 miles in 68 days. The best thing about the trip were the great people they met along the way. The following year, always looking for a challenge, they traveled to Africa and climbed Mt. Kilimanjaro.
Marge had been a marathon runner for many years. She has run 8 sub 4-hour marathons including the NYC marathon 3 times. She continued running until she was in her 70's until a knee replacement ended that sport.
With time on her hands, Marge decided to turn her long-time hobby of rug braiding into a business. Never to do things halfway, she started at 6 AM and worked to 6 PM 6 days/week producing rugs. She did this for 10 years and when she closed shop in 2014 she had made 300 rugs located in 30 states and 6 foreign countries.
Then we got a dog! A black standard poodle named Maggie. Missing the competition of marathon running, despite her age, Marge entered the sport of agility training and handling. Never to do things halfway the M&M team (Marge and Maggie) competed twice at the Westminster Agility Competition. Marge and Maggie retired from agility in 2018 with 158 ribbons and 2 Master Agility Championships.
The Yondas are still a growing family. They now number 27 with 5 children, 11 grandchildren, and 7 great-grandchildren.