"The  Second Time Around" With Ralph Muro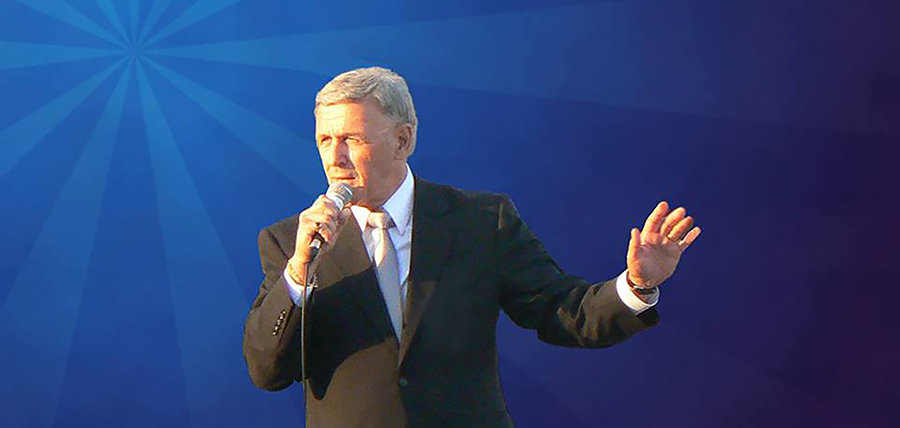 To have had one career in life that you're good at & love is a blessing, but to start a second is truly a dream come true. And so it has been for Ralph Muro the second time around.
Growing up on Binghamton's South Side Ralph recalls listening to his mom sing at home. "She had a beautiful voice. It's what first gave me a love for music. I still remember singing as early as 3 yrs old with my family." Once Ralph started school many recognized the talent of this very young tenor. He was often asked to sing solos at school and even join the choir of other churches.  For many years he continued singing in choir, school shows, talent contests and places like the Monday Afternoon Club. He even took voice lessons for a bit. But Ralph had another love…football. So much did he enjoy the game that he joined North High's Football Team. That didn't mean though that he stopped singing altogether. He still sang in private as we all do while driving or at home, and with a little volunteering from his friends at their Junior Prom he got on stage and sang Young At Heart  for his classmates accompanied by the band.
After high school Ralph didn't sing much. In later years we all came to know him as our teacher and football coach at Binghamton North & Binghamton High. He was part of a great coaching staff & faculty that we all loved.
But as fate would have it in the 90's karaoke was becoming popular as were the requests for Ralph to sing to background taped music as well as live bands.  He even started singing at school again in the Faculty Follies.  Ralph's name started to get around and the invitations to sing grew. In 2003 the Jazz Exchange  asked him if he'd like to sing at dances. And a year later he began singing with the Mason Warrington Orchestra at events, concerts and places like the Schorr Family Firehouse Stage. His singing career continues to grow every year with engagements with The Mason Warrington Orchestra, the Ralph Muro Trio, Anything Goes and even still as a solo artist. You're always sure to see him singing at events like Gusto Italiano, restaurants like the Number 5 and this month's Fly Me To The Moon Dinner Dance. Even on vacation in Sicily it is a common site to see Ralph singing on location with the local musicians.
So many of us know Ralph in so many ways; a teacher, a coach and a talented singer. But we also all know him as our friend, and we're very happy that the second time around Ralph is living his dream singing. Thank you Ralph for helping make this a great place to live!