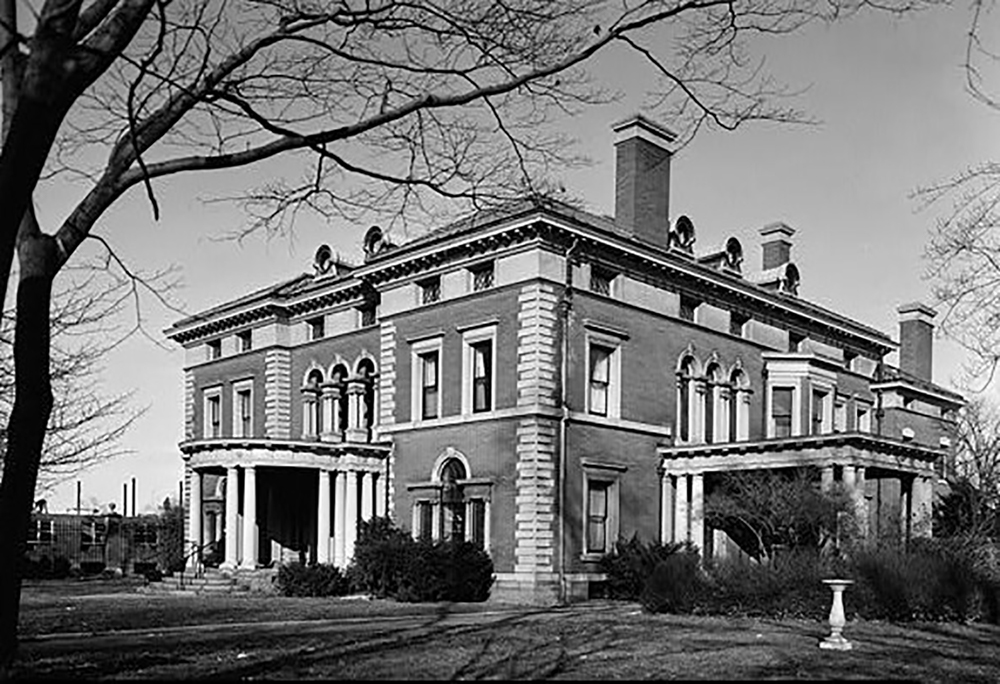 In today's world it is commonplace to hear of doctors, lawyers or those in C-Suite positions making a positive impact on an area.  But I want to take you back to a different time in Binghamton.  A time when a carpenter built the foundation for a legacy that has benefited the people in this area for several generations. The carpenter I speak of is Alonzo Roberson Sr.
Alonzo was a man who saw bigger things and with his background as a carpenter, he purchased the Marsh and Gilbert Lumber Company in the late 1860s and renamed it the Alonzo Roberson Company.   It was his business foresight that built a strong financial foundation for him, his wife and his son Alonzo Jr to build not only a better life for themselves but for those around them.
Alonzo Jr, and his wife Margaret Hays, a Binghamton school teacher, moved into the prestigious Front St/Riverside Drive area of Binghamton.  But the Roberson's were not about prestige.  They were quiet people who made countless anonymous donations to local charities and helped to ensure the financial stability of their workers, even when the economy was taking a downturn.   Alonzo kept all the workers employed and assisted them financially and found housing for all his staff that did not live with them.  By time Alonzo Jr had passed he had not only become the President of the Roberson & Son Lumber Co. but also Chairman of the Board of Marine Midland Bank.  And it is believed because of his wife's love for, and background in education, Alonzo left in his will a clause to provide for an education center in their Front St home.  And so in 1954, the same year that Margaret passed away, the Roberson Center opened its doors.
Since 1954 the Roberson Museum has gained national recognition as a museum for the study and interpretation of history, art and science and in 1973 became one of the first museums to be accredited by the American Alliance of Museums.  Accreditations and additions have amassed over the years and include the Decker Life Science Center, a modern pottery studio and NYS Heritage Area Visitor Center plus becoming a member of the Association of Science-Technology Centers.
Today the Roberson Museum and Science Center continues to be recognized locally, regionally and nationally for excellence in education as well as for their Planetarium, summer camp and other events such as the upcoming Valentine's Day Murder Mystery scheduled for February 7-8, Space Day and Arts Adventure in March, Easter Eggstravaganza and the 20th Annual Wine and Food Fest in April, RoberCon in September and the Dance of the Dead in October, and December's Holiday events and train display which shows the various local businesses in model form.
Today two relatives of the Roberson family sit on the Board of Trustees – Robert S. Roberson and M. Brooke Roberson Cushman.  Robert, in particular, has memories of being in the house as a child and visiting his Aunt Margaret.  And in the memory of a simple carpenter, Alonzo Sr, who saw bigger things for his family and for this area, and passed that ethic onto his son Alonzo Jr and his son's wife Margaret, we at My Town magazine want to say thank you for your vision and commitment to making this a great place to live. Happy Holidays!