Our Spotlight highlights a family that needs no introduction.
They have sold to a President of the United States as well as to the common man.
They are a positive fixture in our community; a family that continually makes our area a great place to live.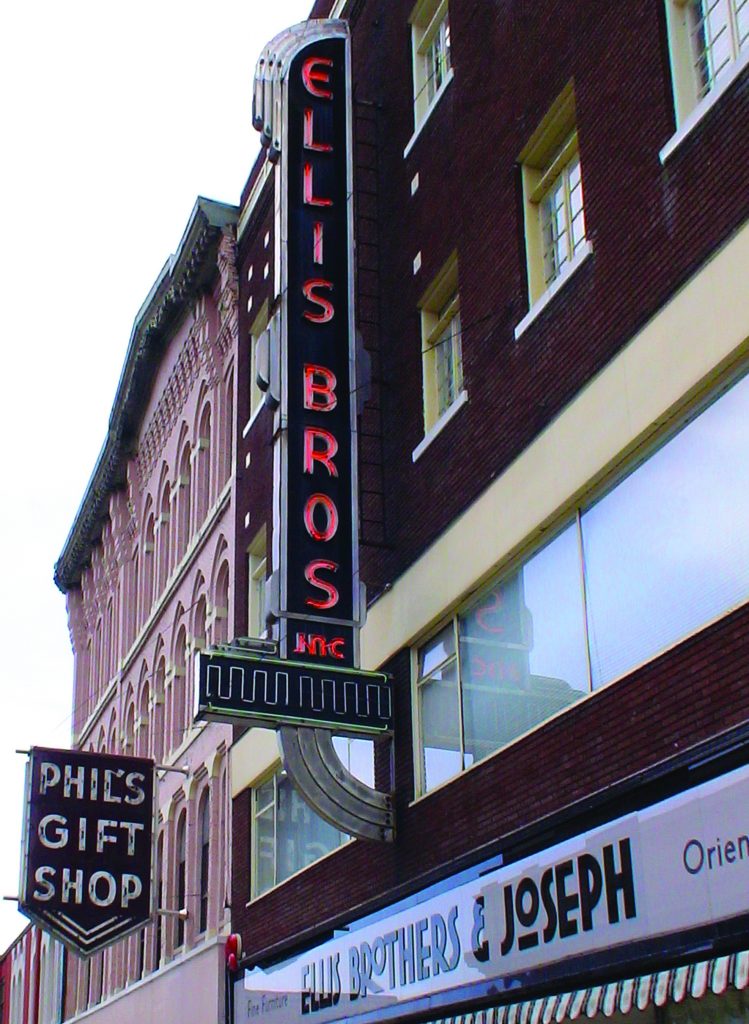 The Ellis Family
Let's take a look back at the history that uniquely belongs to Tom, Chuck, Laura, Dick, Barbara, and Joan Ellis from Ellis Brothers Furniture.
In 1895 the Ellis's settled in Binghamton.  Chuck's grandfather, by profession was a peddler – selling fine oriental rugs, clothing, kitchenware and small household items door to door.  Peddling was a common method of selling back then and Ellis excelled due to his inventory of fine products, exceptional service, and knowledge of fine oriental rugs.
Ellis's grandfather saved his money and bought his first store on Clinton St where he sold clothing and sundries to the railroad people.  In 1912 or 13 he, his brother and 2 sisters built a store on the corner of Mygatt & Clinton Street called Ellis Brothers NY Store.  The store quickly expanded and in the late 1920s they moved their store downtown and became one of the largest oriental rug galleries in the state. During this time, Ellis was trading with Franklin Delano and Eleanor Roosevelt in NYC and the Guthries from Guthrie's Clinic.  And when Roosevelt opened her small furniture making factory called Val-Kill Industries, Chuck's grandfather expanded into furniture.   
From that day forward Ellis was always known for fine furniture, good rugs and great service.  That is the foundation of the business and it hasn't changed.
But then the Depression years fell upon our country and businesses and people alike were hard hit.  Ellis addressed these dire economic times by opening The Dollar Shop where everything in the store was just a dollar and he purchased the building on Washington Street where they are currently located. The Dollar Shop became the Gift Shop and the Washington St store boomed, following the end of the Depression. The rest is history.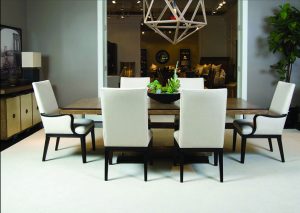 I am someone whose family was first attracted to Ellis Brothers furniture from looking at their incredible window displays of Drexel, Thomasville and Lexington furniture. My family became life-long customers because of the friendly family service and the exceptional in-house design service that they provide to each and every customer. The furniture my parents have in their home has only come from Ellis Brothers.  And it has seen some tough encounters with grandchildren climbing on the sofas and chairs and a dog jumping from the beds; yet if my parents were to welcome you into their home you would swear the furniture was contemporary and newly bought. That is because Ellis Brothers only carries furniture of quality.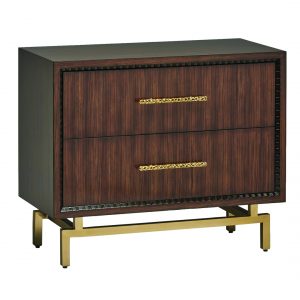 Now that the Ellis' are preparing to open on Court St in what is expected to be one of the most modern up-to- date consumer friendly furniture stores in the state with technology to make shopping easier, I am sure my mother will be first in the door to check out the continued lines as well as their new Marge Carson line. If you stop by their store on Washington St. let them know you read about their history and if you stop by their soon to open Court St. store say hello to my mom – she will be the one trying to buy up the store.
I want to thank the Ellis Family for allowing me to retell their story. And I would like to thank them for their three generations of giving to the community of their time, themselves and their countless contributions.