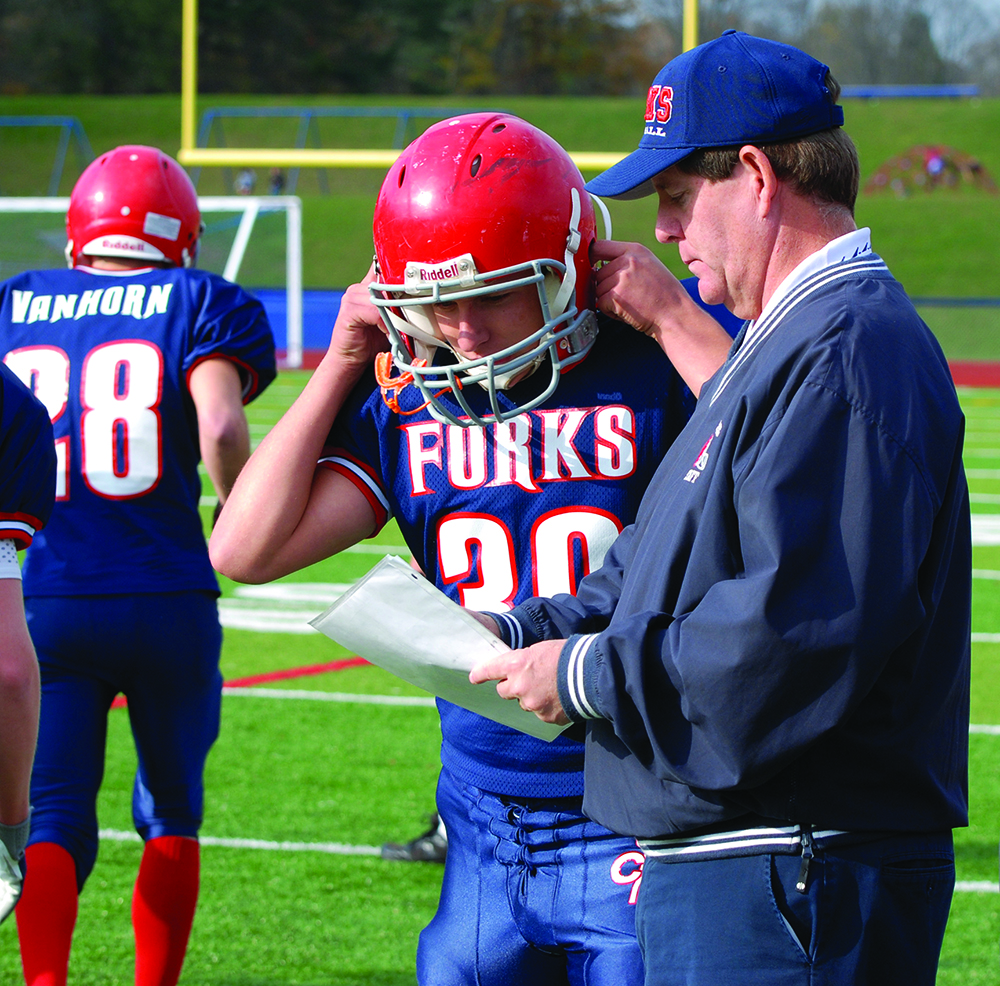 Kelsey Green is a man who proves that
age is just a number.
At  66 when he is not spending time with his wife Susan or their three children Megan, Erin and Tim he can usually be found on the football field, on the golf course or chasing his grandchildren in their daily routines.
Green graduated from Chenango  Forks in 1970 and played football from  7th grade through 12th grade.  "When I was hired as a teacher at Chenango Forks in 1978, I started my coaching career.  I enjoyed a very positive experience as a player in high school.  I was fortunate to play for an outstanding coach who had an immediate and long lasting impact on my life.  To me, football is unlike all other sports  because of its physicality and strategies.  The greatest achievement I have reached in coaching football can be measured by the relationships formed with players that I have coached over the years.  Many of these players have continued to live in the community and I still enjoy seeing them and their families.  The hard work and dedication of many players has carried me to be recognized in coaching."
Of particular note is that Kelsey Green has been inducted  into the Section IV Hall of Fame and The Greater Binghamton Sports Hall of Fame. "The sport of football is constantly changing and evolving.  I attend clinics to learn from other coaches, and constantly study what other successful coaches are doing with their programs."  Green is still actively coaching football at Chenango Forks and  is  now in his 41st season in the program.. Kelsey Green proving once again that age is just a number.