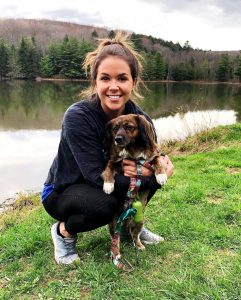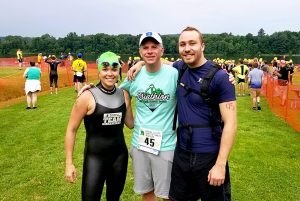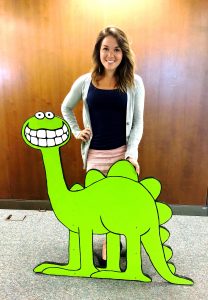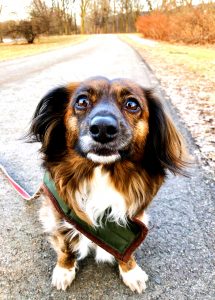 "Do it with passion or not at all" is the motto our Director of Broome County Parks, Recreation and Youth Services lives by and it is Elizabeth Woidt's passion which became her purpose and led to her profession.
Elizabeth is someone her friends would call not only passionate but dependable and energetic as well.   "I am passionate about what I do and I think that is an important quality to possess to do your job well.  I like to collaborate with others to make Broome County a great place to live. If I say I am going to do something I will find a way to get it done."
This special link to Broome County and a desire to make it a great place to live was instilled in Elizabeth and her brother James by their parents, Claire and Rick Woidt who are Binghamton/Vestal natives.  They got Elizabeth interested in going to the parks and playing sports. These values and interests along with a lot of energy and a can do attitude have stayed with Elizabeth throughout her life
Elizabeth graduated from Binghamton High School and then attended Fairleigh Dickinson University where she received her Masters degree in Sports Administration graduating cum laude. Amongst her other collegiate accomplishments she was on the Dean's List, the Northeast Conference Academic Honor Roll and the Commissioner's Honor Roll as well as a member of the Student Athlete Advisory Committee (SAAC). She was also a member of the D1 Softball Team for 5 years and received NFCA NCAA D1 All-America Scholar Athlete honors. Elizabeth still remains active with softball, running, swimming, hiking, camping, snowboarding, being a member of the Broome County Triathlon Club, walking her dog Nugget, and basically anything outdoors. She even recently competed in the Broome County Parks Triathlon at Dorchester Park.
Elizabeth has been the Director for the BC Parks & Rec since September, 2018. "I was the Parks Department Intern for four summers when I was in college which is what first got me into this field. Bob Fiacco, was the Director at the time and was a great teacher and mentor to me. He was passionate about the Broome County parks and showed me how this position can truly make a positive impact on the community." After select jobs in related fields outside this area she returned with all that knowledge and positive skill set to have a positive impact for the local community." It is great to be able to come back to Broome County, oversee a beautiful parks system and serve our community!"  As for future plans Elizabeth says "I want to be able to support the local community offering them abundant recreational opportunities and events year-round. We have miles of hiking and walking trails, beautiful pavilions to rent, a campground, playgrounds, beaches for swimming, boating rentals- even cross-country skiing in the winter! There are things to do year-round.  Being a Broome County native, it is extremely important to make this area a great place for all members of our community. The parks offer a great platform to support the local community. We have wonderful facilities, we offer great free events, and we partner with many local organizations to hold events in our parks- one of the largest being Spiedie Fest."  Elizabeth plans to create more free events like the Broome Bands Together Concert series that she revamped, holding Movies in the Park this summer at Otsiningo, and many other free community events.
"When there is a need, especially locally I like to offer support and help! This community has done so much for me- when I get a chance I love to give back.  I am so thankful to be back home serving the community I grew up in. I am also incredibly thankful for the staff I have working in t