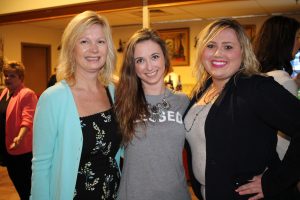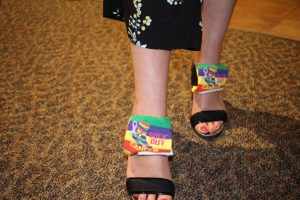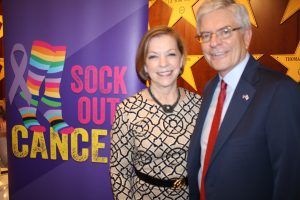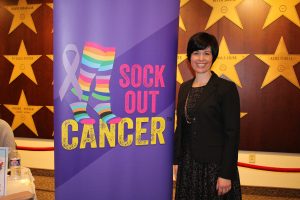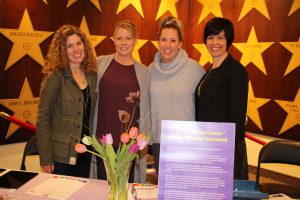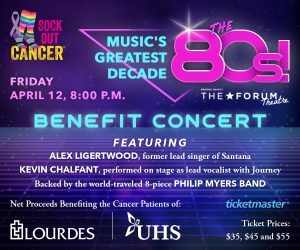 The Forum was packed with people having a great time at the 2019 Sock Out Cancer® benefit concert, featuring some of the best music of the 80s.  Performers included rock legends Alex Ligertwood, former lead singer for Santana, and Kevin Chalfant, who has performed on stage as lead vocalist with Journey. Backing Ligertwood and Chalfant was the world-traveled eight-piece Philip Meyer's Band, who also performed classics from Van Halen, Toto, Led Zeppelin, Joan Jett, Styx, Survivor, Boston, and U2. The benefit concert raised $55,000 each for the UHS Foundation and Lourdes Hospital Foundation to assist Cancer patients and their families.
Recognizing the enormous emotional and financial strain and other challenges cancer brings to afflicted patients & their families, Sock Out Cancer's mission is to assist financially distressed cancer patients and their families pay for non-medical necessities such as food, transportation and housing so patients can focus their energy on fighting cancer.
Sock Out Cancer LLC, is a Security Mutual Life Foundation public charity. You can make donations directly to Sock Out Cancer, LLC, or to the Security Mutual Life Foundation.