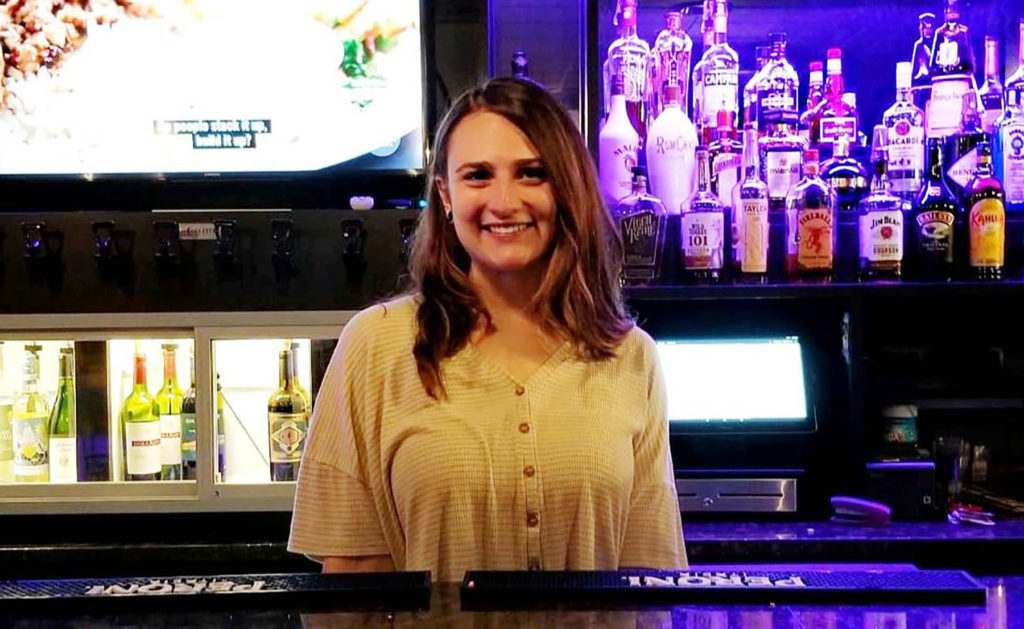 Say hello to Sarah Walck, MY TOWN's Bartender of the Month.
Sarah was born in Medina NY to two incredible parents. Her father a pastor, and her mother a teacher. Before her first birthday, Sarah's family moved to the Triple Cities. While in school Sarah loved Ballet. So much in fact that she studied, trained and performed from the 4th grade thru her senior year. Some of Sarah's fondest memories growing up were the road trips and vacations her family would take together to so many different destinations like National Parks throughout the US. These were times that would stay with her forever.
Being with family was simply the best. After graduating from Maine Endwell High School Sarah enrolled in SUNY Broome's Health Sciences program. Science had always been something she enjoyed in school with a particular interest in the dental field. Sarah has now been at Consol's Italian Restaurant in Endicott for 8 years where you can find her bartending most any night. She loves the time she spends with everyone there from her regulars to the staff and owners. And it's easy to see that everyone here feels the same about her. When she's not at work Sarah spends time with her family, her sister Annie & her nieces Adalynn & Avery. They continue to take road trips all along the east and west coast as well as shorter trips to places like Ithaca where you might catch Sarah reading a book by the water.
It's no secret that Sarah has found that special ingredient to a happy life in enjoying her family and friends and the time they spend together.
Thank you, Sarah, for sharing a bit of your story with us! We're glad your family decided to make the early trip and make this their home!