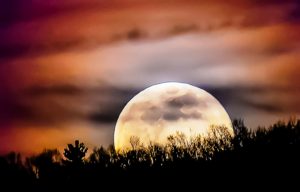 Photo of the Month
Harvest Moon by Mark Minoia
You may know Mark Minoia from high school days at Susquehanna or maybe today as Vestal's Town Assessor. What you probably didn't know is for years now Mark has been capturing some great photos documenting the best of what nature has to offer like scenes from Alaska's coastline wildlife, the skies above and photos like this one that he captured with his Nikon camera.
Thank you Mark for sharing your work with us !!!