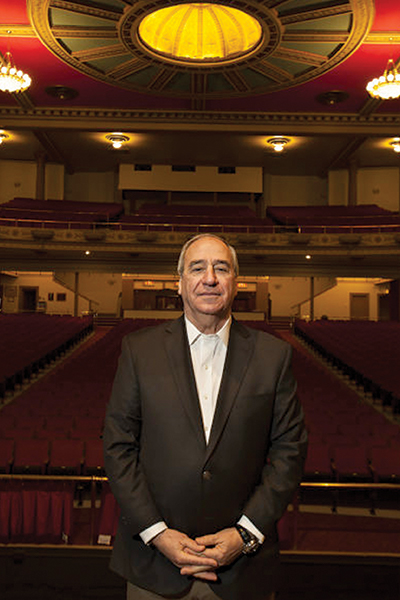 The man
behind the curtain:
Albert Nocciolino
An actor once said "theatre is a celebration, as well as an educating experience on what it means to be alive and empathic towards humanity." It is with this thought that My Town is proud to present to you Albert Nocciolino, a man who has dedicated his life to creating a diversified entertainment and theatrical company based in Binghamton that has created excitement and emotion throughout our community..
I listened to Albert talk about being a lifelong resident of the area and how it is here that he got his feet firmly planted in the entertainment field.  From listening to him I couldn't help but think of the notion that fate puts us where we have to be to follow our life's intended path. You see although Albert had a passion for the entertainment field, which was evident in high school and later in college with managing bands and putting on concerts, his intended career choice began to take a different turn when he attended the prestigious Wharton School of Business and majored in Finance.
What could have turned out to be a banking career at Irving Trust, now because of his father's illness and his need to be home to help with the family, returned him back to his life's passion.  For it was here, in a local Binghamton barber shop that he met a man who was opening the Broome County Arena.  It was this man who asked Albert to configure a seating chart that would provide maximum pleasure to the viewing audience; a task Albert accomplished so well that his seating arrangement still stands unchanged to this day.  And it brought him not only notice but other opportunities including the position of Assistant Manager.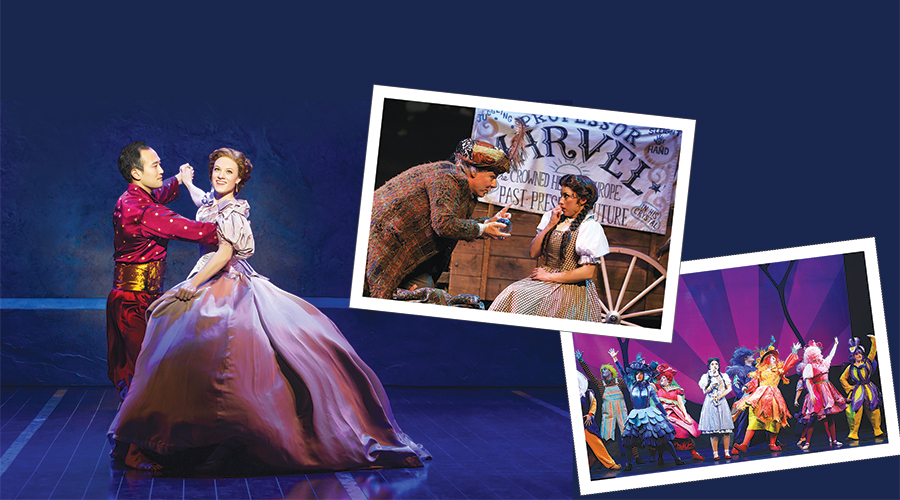 Fast forward to NAC Entertainment, the company Albert founded in 1976.  At 24 he didn't have a set mission statement; just a yearning to make this a better place through entertainment. Over the years his golden touch and instinctive ability to know what people want in entertainment has grown his company to present national touring Broadway shows throughout the United States.  He has also produced and co-produced Broadway Shows on Broadway including Driving Miss Daisy starring James Earl Jones and Vanessa Redgrave.  His accomplishments have brought him great notoriety and acclaim including receiving Tony Awards for several productions, fulfilling the position as Co-Chair of the Intra-Industry/Road Presenters Committee and Vice Chair of the Road of The Broadway League, founding member and Chairman of the National Touring Theatre Council and founding member and past President of the IPN.  But it is not in these lofty awards and positions that My Town salutes Albert but rather in his giving back to this area in a way that is empathetic to humanity that we thank him.
You see Albert could easily have made his career in NYC where Broadway is just a stone's throw away but he chose to keep Binghamton his home and make it a great place.  And, while raising four amazing children he still found time to give back by serving on various Boards including the Binghamton University Foundation Board, the Boys & Girls Club Binghamton Foundation Board, the Lourdes Hospital Foundation Board and the Chair of the Broome County Community Charities.
He is a man who makes the time to make the connections that matter in a person's life whether it be in charity work or on the stage with 35 years of entertainment including his latest presentation of the touring production of the King and I performance on December 16th.  Albert, thank you for believing in your hometown and giving your all to make this a culturally alive place we can all be proud to say is uniquely ours.