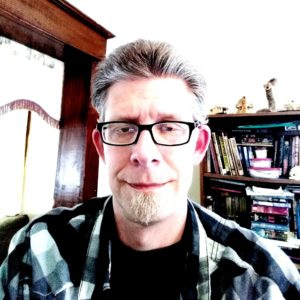 Neighborhood Chef
My wife Jenn and I were together for 24 years. When she passed last September it left a hole in the lives of myself and my daughter that can never be filled. Each day, we remember the good times.
Looking back, one of the many things we enjoyed together were the countless hours we spent in the kitchen creating. I was sure that had ended until I came upon a simple, black folder in my library. Within it were over two dozen recipes of comfort foods written in my wife's handwriting. They spanned our two dozen years together and had everything from Kat-su chicken to chocolate chip cookies.
The recipe below is for the family favorite that my wife called "Finally Meatloaf". It got its name after she tinkered with the recipe for years until it was "finally" right!    Enjoy!
Recipe
Finally Meatloaf
Ingredients
3 lbs lean ground beef (85% or better)
1 cup milk
2 eggs
4 tsp salt
1/2 tsp black pepper
1 large onion diced tiny
½ tsp sage
1Tbsp Worcester sauce
¼ tsp garlic powder
1-2 cups crushed crackers (Ritz are best)
Directions
Mix all ingredients together and then form inside a 13" x 9" pan.
Cook at 350 degrees for about 90 minutes.
Topping Option: 1 Cup of Ketchup or 1 cup of beef gravy, 1/4 tsp black pepper, 1/2 tsp salt, 1/4 tsp onion powder. Spread over formed meatloaf prior to baking.