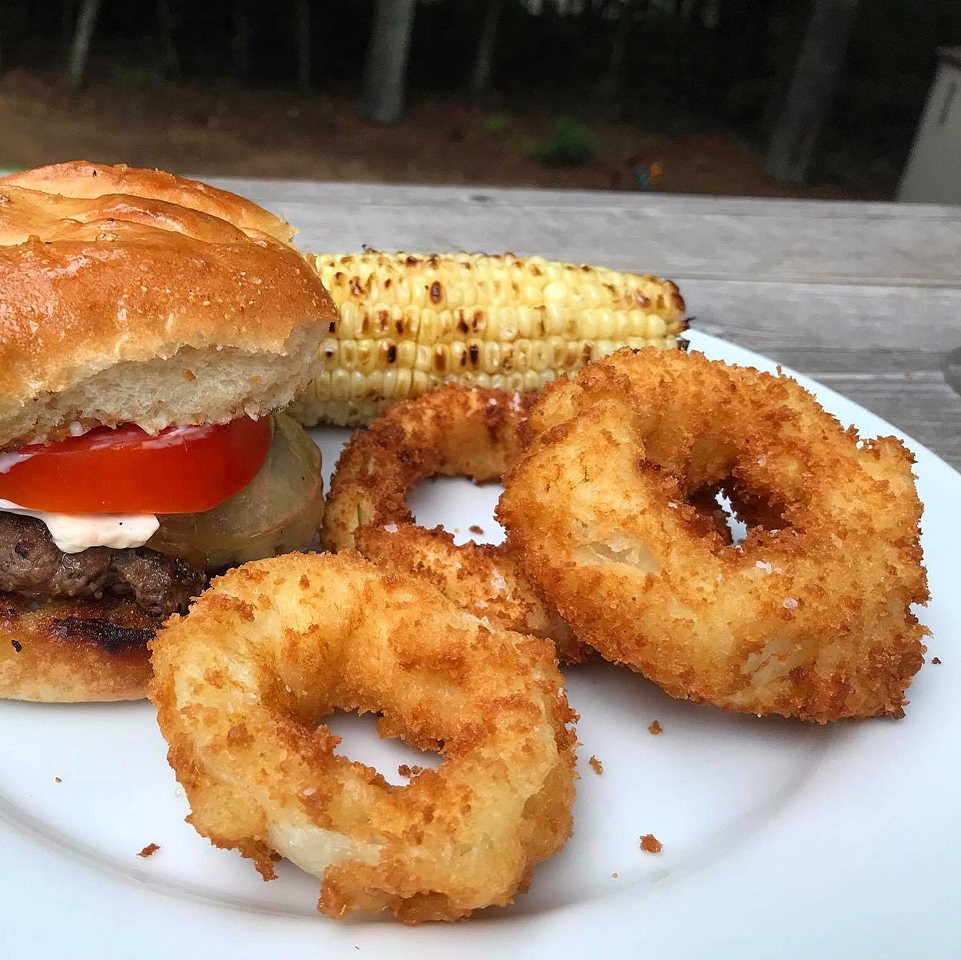 Move over French fries! Who doesn't love onion rings? These are better yet because they are double dredged! Panko bread crumbs provide the ultimate "Kaa-Rrrunch!" Serve with so many things such as grilled burgers, steaks, fried seafood, chicken wings or tenders, sandwiches or as an appetizer with a dip.
Double Battered Onion Rings
2 to 3 quarts vegetable oil, for deep-frying
2 large onions, peeled and sliced into whole rings
4 large eggs
2 cups buttermilk
2 cups all-purpose flour
Kosher salt and freshly ground black pepper
6 cups panko breadcrumbs
Special equipment: a deep-frying thermometer. 1-3 baking sheets.(depends on how many onions). In a large, heavy Dutch oven fitted, heat the oil to 350 degrees F. Line baking sheets with paper towels.
Whisk the eggs in a medium bowl, add buttermilk, whisk to combine. In another medium bowl, whisk flour, 1 tablespoon salt and 1/2 teaspoon pepper. Place the Panko in another shallow dish.
Toss the onions rings in the seasoned flour; coat well. Then in the buttermilk mixture, back into the flour and into the buttermilk again for a double dredge. Toss into the Panko breadcrumbs and place on the parchment-lined baking sheets.
In batches, fry until golden brown, 1 to 1 1/2 minutes. Do not overcrowd. Remove to the rack to rest. Sprinkle immediately with salt. Yummm