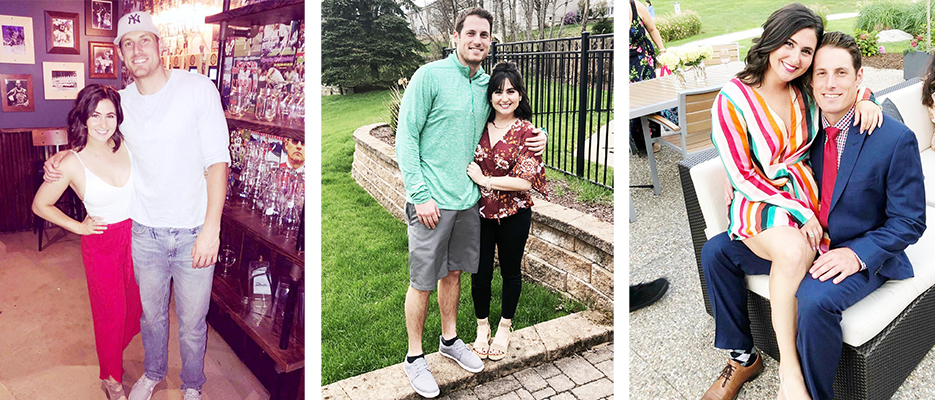 Meet Broome County's Newest Sensation 
Gina Baldwin and Pat Talbut
Until a few months ago you may not have heard of Gina and Pat. She is a Physical Education teacher at Vestal High School and he works at UHS as a diabetes nurse educator.  But then on September 26th something amazing happened, something that went viral and turned them into Broome County's sweethearts and we can't seem to get enough of them.  But I'm rushing things and I want you to know more about this special couple as told by Gina.
"Patrick and I met online (about a year and a half ago) but before we had told anyone we had family members that were friends and they had been wanting to set us up anyway!  Our first date was actually on Valentine's day. It was quite comical, two people just meeting for the first time in person going out on the most love filled holiday! We went to Copper Top and then a movie, which I picked out and it was awful! (Fast forward to September 26th) he proposed at the Vestal High School stadium after our soccer game had ended. The song "Marry you" by Bruno Mars started playing and he came out from behind all of my players and got down on one knee. I was so oblivious to everything going on, I even started dancing to the music not knowing what the song actually meant!  That night was the most amazing moment of my life. I had my team there who I care so much about and the love of my life telling me he wants to spend the rest of his life with me. It felt like a dream! My entire family as well as his was there to make the night even better. The best part was I never once mentioned to him that I would love for my girls to be there but I always hoped they would be. It just goes to show how well he does know me and it made me so happy to celebrate with all of them!   Honesty I knew he was the one on our first date. It's something you can't really describe. I never believed when people told me "when you know, you know" until I met Pat and I just knew.  We are looking to get married this summer!"
As Doris Day would say "Everybody loves a lover", and we here in Broome County love them!  Thanks Gina and Pat for sharing your special story and renewing the belief in true love that lives within all of us.