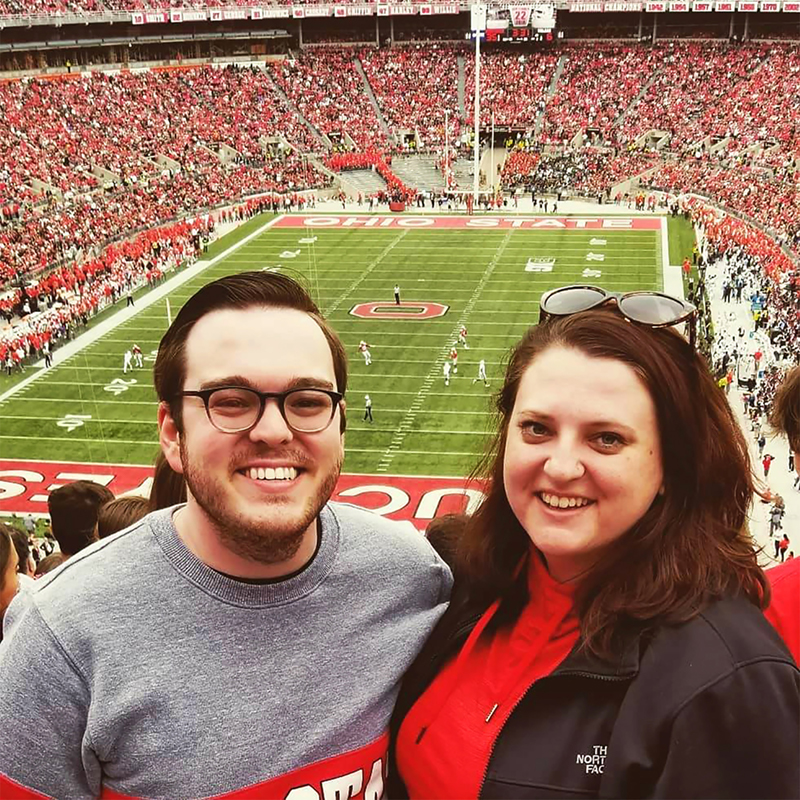 Meet Harris Weiss and Sarah Knoell
There is no stronger force to bind two people together than love. And those fortunate enough to be fated to find each other do not need titles such as 'Fiance' or 'Married' to have this strong connection, although those titles may come in the future– they just need to enjoy this state of bliss and benefit from being a stronger person for it.
For Harris Weiss and Sarah Knoell of Binghamton, this state of bliss is something they value each day. Harris and Sarah met back in 2014, while "we were both attending Binghamton University. We were involved in different student groups and had to work together to put on a joint event. I knew she was the one when she came for the holidays with my family for the first time and she spent most of the time speaking to my grandmother and they seemed like they knew each other for years." As for Sarah, she says there was "no specific moment where he became the one in my eyes. As time went on, I realized I couldn't picture a future without him by my side." We at My Town thank Harris and Sarah for sharing their story and wish them the best new year!