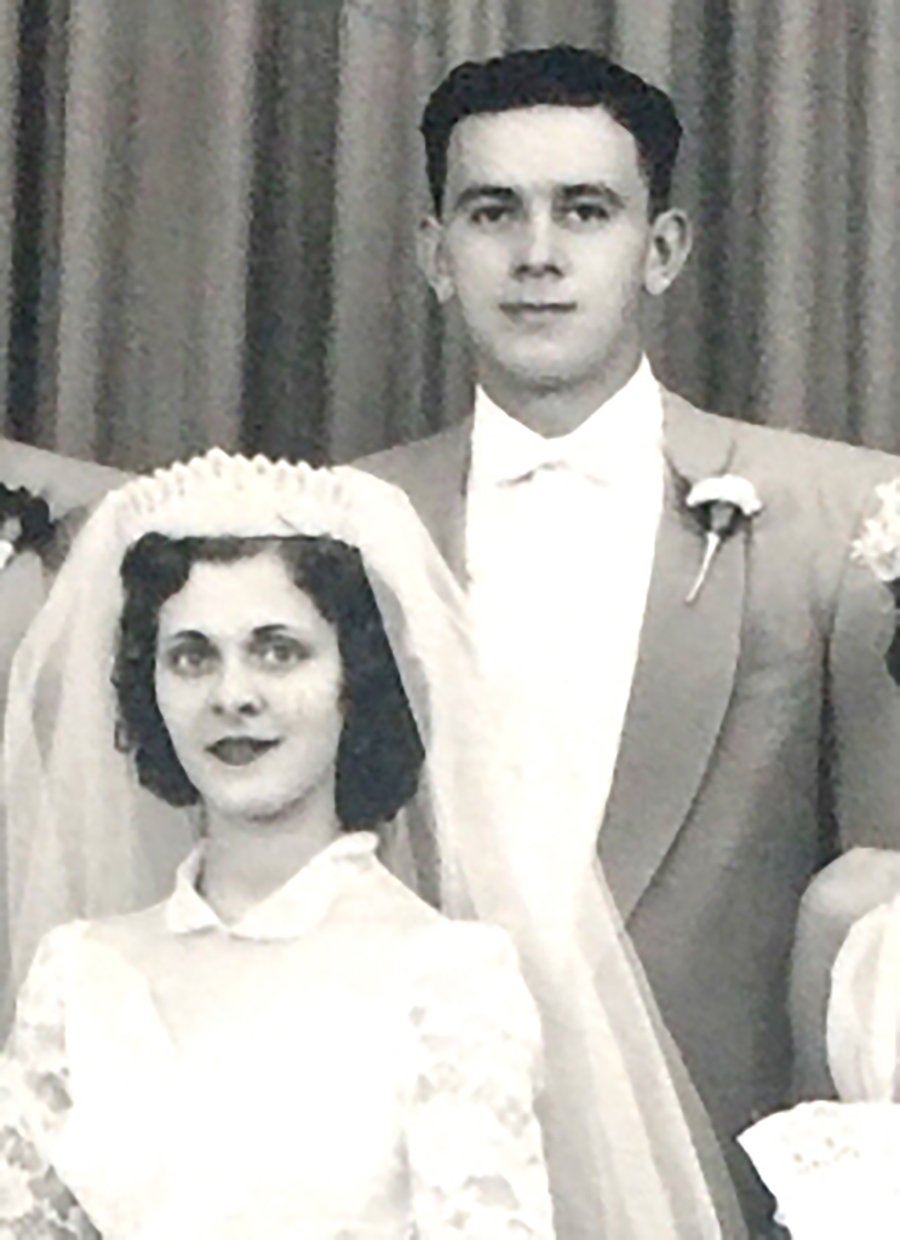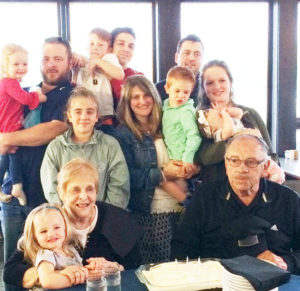 What would you do to meet the Love of Your Life?
Kismet – Edward  &  Madeline  Battaglini
So much has changed in Binghamton since the 1950s but one thing that has stayed a constant throughout the years is that a person in love will do most anything in order to gain the attention of the love of their life.
And so, it is not surprising that 18 year old Edward Battaglini did the unusual to gain the attention of the Captain of Binghamton Central's cheerleading team Madeline DelVilliano.
Madeline was dancing with her friend when Edward noticed her at the Binghamton YMCA's Friday night dance.  Madeline, it should be noted was voted best dancer at her school and on this particular night it was an all women's dance.  But that was of no consequence to Edward.  His only thought was how to get her attention and gain her favor.  And then it hit him.  He grabbed his guy friend and told him to jitterbug with him until he was close enough to ask her to dance. The hilarious spectacular, and sheer bravery and out-of-the-box thinking on Edward's part, was enough to win her over.
Edward and Madeline have been married for 65 year now – having tied the knot on July 24, 1954 at St. Mary's Church on Fayette in Binghamton.  When I met them at the Dicks Open they were laughing together and their eyes sparkled as they gazed into each other's eyes.  This is why I knew they had to be my Kismet story and why I had to ask them the secret to a long and successful love.  Edward said it is easy.  The most importance part of a successful relationship is trust.  You build trust over the years and it becomes a strong foundation for everything else you build upon it.  And for Edward and Madeline those building blocks are represented by their two children, 5 grandchildren and 6 great grandchildren.