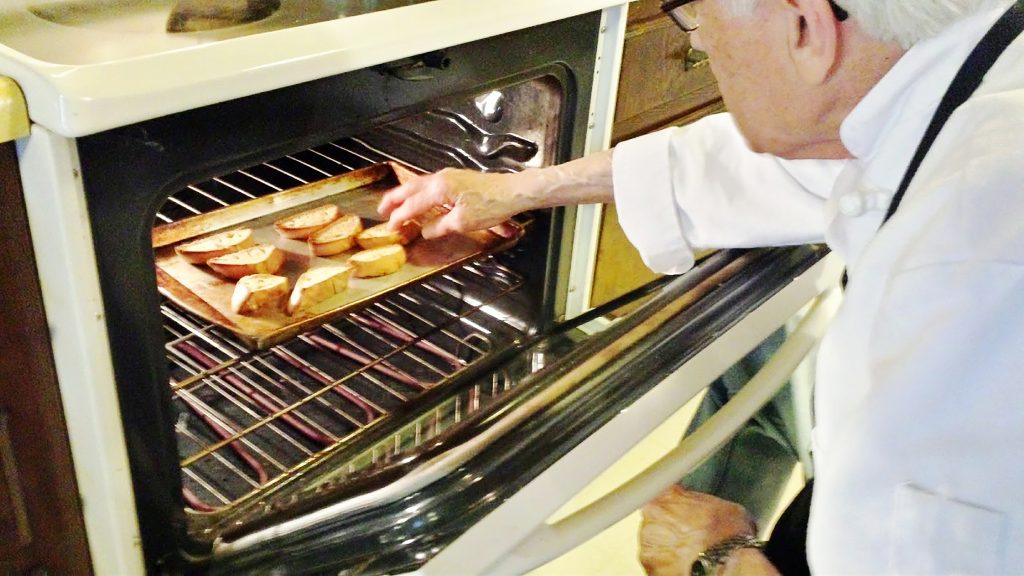 Talking with Joe Liberto brought me back to a time in Binghamton's 10th  ward when every Italian knew
each other by name.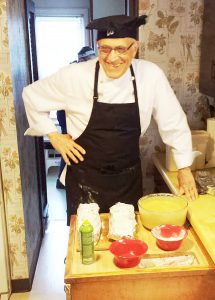 Joe grew up on Liberty St in Binghamton, born to first generation Italian immigrant parents and cousins
with the DiRienzo family from DiRienzo Brothers Bakery in Binghamton.  His family made sheets from
flour sacks, the only doctor his family would go to was Dr. Maddi, Masciarelli Market was the place to
buy your meats, and he like all the other boys in the area, had a job to help his family make ends meet.
As a young boy he worked for the milk man delivering bottles and then in his teens was as a paperboy, a
job he held during WWII.  He even formed his own band at the age of 14.  Playing the saxophone for the
Rythemiers band every Friday night at the YMCA is one of his greatest memories.
After high school Joe began working at for the Akel family at Giant Food Market on Court Street in
Binghamton.  He later went to work for the Mohican Market in the deli on Chenango St.  And then he
decided to change his career path and took a job at Fairbank Values and then IBM.  Working from the
bottom up he became the commodity group administrator in the procurement department and was also a manager in the printing department at IBM during his 34 year career.
But retirement didn't suit him.  He went back to his roots and joined the Wegmans team.  Now 28 years
later working in the prepared foods department he has become a big draw to those who count on him
for great conversation and knowledge of foods.  And, if you are lucky enough you may even catch him
singing some Italian songs.88 year old Joe loves talking with people and telling his stories to others he meets either in person or on
the radio.  He is coming up on his 65th wedding anniversary this October with his beautiful bride Marion
who he says is the reason for his success in life.  Joe is a bigger than life personality that believes in the
famous quote "You may not like me now but you will like me when you leave."