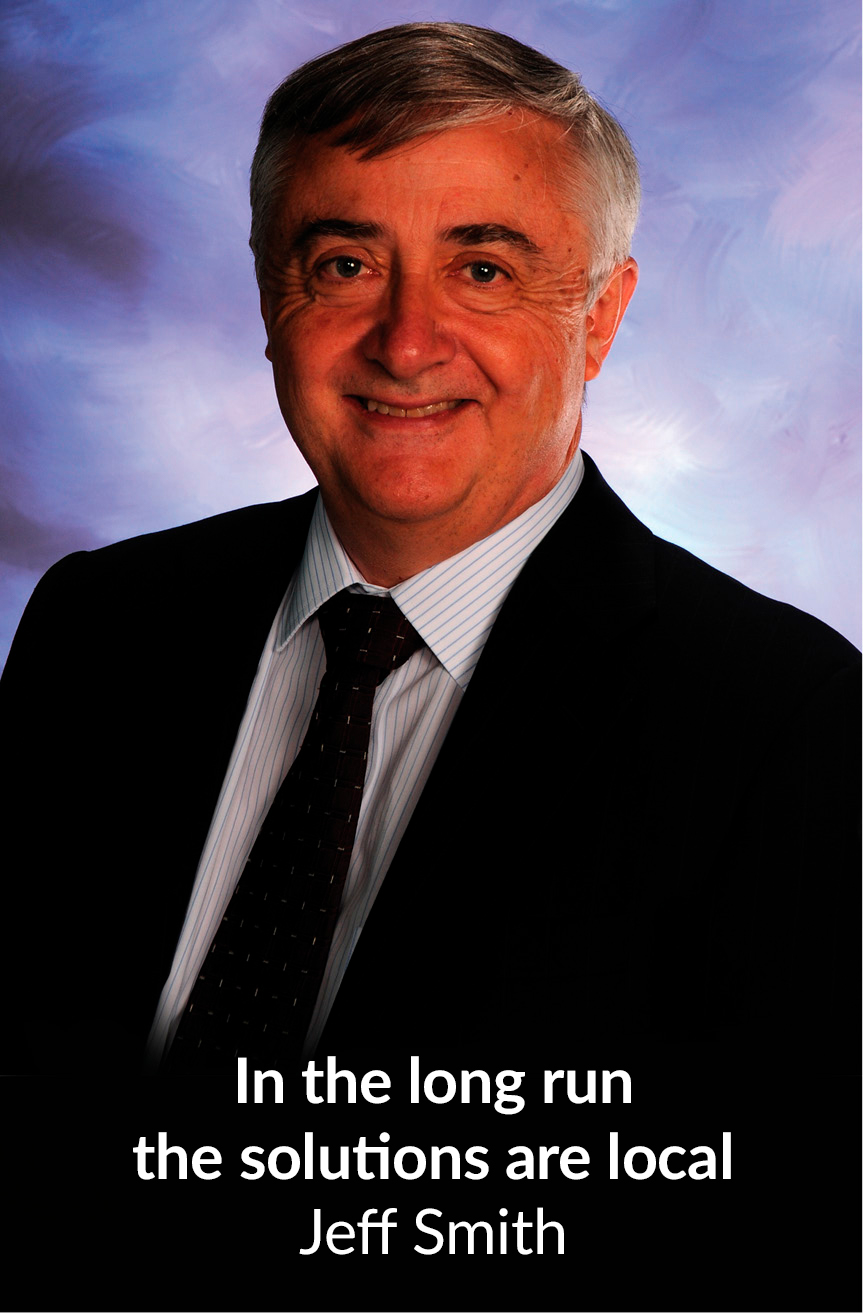 In 1957 in Montgomery, Alabama, Martin Luther King Jr said "Life's most urgent and persistent question is "What are you doing for others".  His words inspired many to act to make a better community.  And in the case of Jeff Smith that question "what are you doing for others" is something he had long adopted into his vocabulary and has motivated him daily to effectuate a positive change.
"My parents were very involved in the community. I think it is a habit that has carried over from childhood. It is also driven by the sense that our community has a lot of potential but it is up to us to achieve that potential" said Smith.
Smith's community is the Greater Binghamton area.  "We reside in Endwell, home of the 2016 world series little league team. That team and coaching staff demonstrate the dedication, sportsmanship and attitude that it takes to win. Our communities need the same approach.  My wife Jeanne and I have four grown children and three grandchildren. We support each other's involvement.  I cannot imagine not being involved."
While at NYSEG as VP of Corporate Development, Jeff generated business in this area.  "We traditionally achieved some of the highest levels of efficiency and reliability in the nation". But his work wasn't the only way Jeff helped to make a positive difference in this area.  As a member of the Endwell Rotary since 1988 he had served as President on four occasions. "This year I am also District Governor across seven counties supporting local communities. The Endwell Rotary's very first project was to develop a park for the Community of Endwell. That effort resulted in Highland Park."
Besides Rotary, Jeff belongs to many organizations devoted to economic development and community well-being such as SUNY BEST, Entrepreneur Alliance (mentoring to entrepreneurs), Endicott Proud (Executive Committee, Civic Responsibility Committee), Kowalik and Associates (Consulting on Economic Development), Tier Energy Network (Co-founder of an association of energy professionals to develop an industry cluster for clean energy technology in the Southern Tier), Greater Binghamton Chamber of Commerce (Legislative Committee), Binghamton Baseball Boosters (Co-founder of an organization to support baseball in the Greater Binghamton Area), Industry Building Blocks (Support the development of Industry Clusters in the Southern Tier), and serve on the Board of the Good Shepherd Communities.Jeff and his family are deeply committed to helping this area.  "The Southern Tier has a rich history and has the potential to be a leading region in the Northeast on a per capita basis. We have one of the highest concentrations of higher education in the country. Many large leading edge companies have assets in the Southern Tier. Our challenge is that we are a very rural region that has not developed the ability to collaborate easily and with a sense of urgency. We also have to ramp up our rate of volunteerism. In the long run the solutions are local. We strive to accelerate economic growth through collaboration, best practices and industry analysis. We also strive to do the same for community well-being. Many experts in regional development claim that well-being comes before economic development. My motto is that we have to solve the issues and create the opportunities.  Most of us have a significant capacity to volunteer. The strongest approach is though inclusive, broad based collaboration. Many collaboration efforts today meet on a monthly basis. A couple hours per month can produce significant results over time."
My Town wants to thank Jeff and his family for all they do to help this community and we are proud to have him as our Spotlight story.