February's
Neighborhood Chef
Halushki, Good-for-the-soul COMFORT FOOD
Halushki is delicious and super easy to make. It is a good-for-the-soul plate of love & comfort. It had been a favorite recipe of my wife's family for many years. And she passed on her  love of slavic foods to me and the  kids. ~ Dave Brewer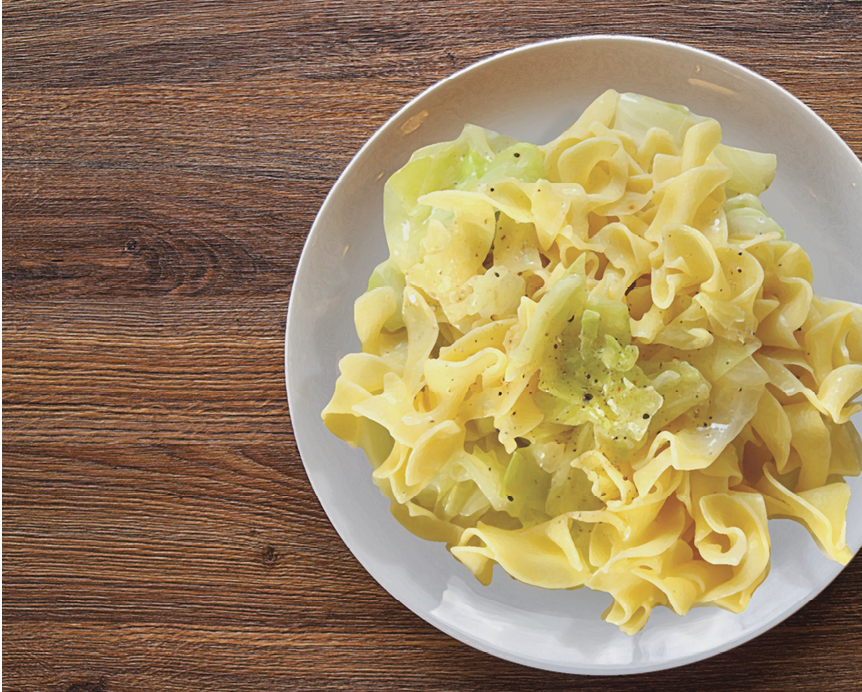 Halushki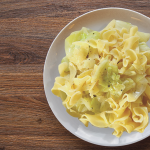 Halushki is delicious and super easy to make. It is a good-for- the-soul plate of love & comfort. It had been a favorite recipe of my wife's family for many years.
1 medium cabbage
1 stick butter
1 onion
2 Tbs crushed garlic
1 6 oz package Extra Wide Egg Noodles.
Cut cabbage and onion into small pieces. Cut the butter into 1 tsp slices and put half of the butter in a large skillet and heat. Add the cabbage, onions, garlic and seasonings into the skillet and saute for about 15 minutes adding the remaining butter as cabbage and noodles begin to soften. The contents of the skillet should be softened and mix easily as you stir them.

Cook the egg noodles for 6-7 minutes and drain . Return the noodles to pot and add the cabbage and noodles and mix in until you have a consistent mixture throughout the noodles.