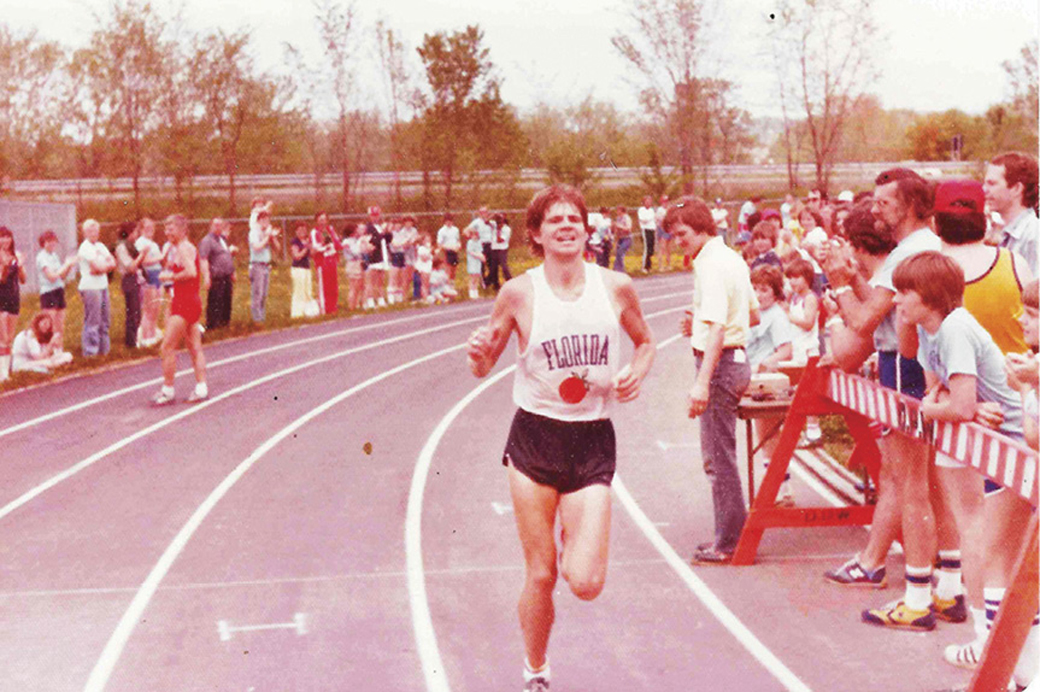 FIT FOR LIFE : Tom Carter
Mention the name Tom Carter to anyone who knows him, and the next words spoken will probably be "He's a legend".  But if you ask Tom about his incredible running career and other accomplishments, he'll probably turn the conversation to complimenting your achievements while telling you he's just been fortunate to do what he loves for so long in a community that he loves.  If you know Tom, you know those words come from the heart. And heart is what has made this athlete excel to levels few have seen.
Tom as a runner made headlines for decades, with national rankings, over 500 wins and records that still stand like the Vestal XX, where he ran the course in 1:03:17 while sprinting the final mile in 4:12. He's also known as a Physical Education Faculty Member, and a Cross Country and Tennis Coach for SUNY Broome for the last few decades. You may even know him as Stick Man, a nickname given to him for his unreal basketball exhibitions spinning basketballs on sticks approximately 40 ft high in the air for national TV programs, over 80 NBA games and countless schools across the country. Incredibly he's been doing this "Long Stick Basketball Show " for  over 30 years now… for free.  His payment being the chance to inspire people as he does what would seem impossible.
So where did it all start? Growing up Tom had a paper route which rather than walking, he ran every day, carrying 150 papers. Tom dreamed of sports and tried out for Seton Catholic's Football, Basketball and Baseball Teams without any luck. But one day changed everything and laid out a path that would become Tom's future.
Tom was in 9th grade and stepped up to the starting line for the school's physical achievement test 600-meter run.  He crossed the finish line with a school record.  Tom really didn't think much about it till one day one of the cross-country runners stopped him as he got on the bus to go home. He tried to convince Tom to try out for the Cross-Country Team. Tom figured why bother, I won't make that team either. But while sitting on the bus something came over Tom and he got off the bus and tried out. He made the team and within two weeks he won his first multi school race. Who knows, perhaps all those days running his paper route caught up with a young man who had the heart and desire to be a champion.  And the rest as they say is history.
Tom has had an impact on our running community that is truly an inspiration. Not just from all his wins and dedication but also in his every day acts to help encourage and develop other athletes while being what can only be described as a true sportsman and friend to everyone who knows him.  His advice to all, which has been his guide through an incredible career … "If you have a dream, chase it, and see who you can be." Thank you, Tom, for being an inspiration and helping to truly make this a great place to live.