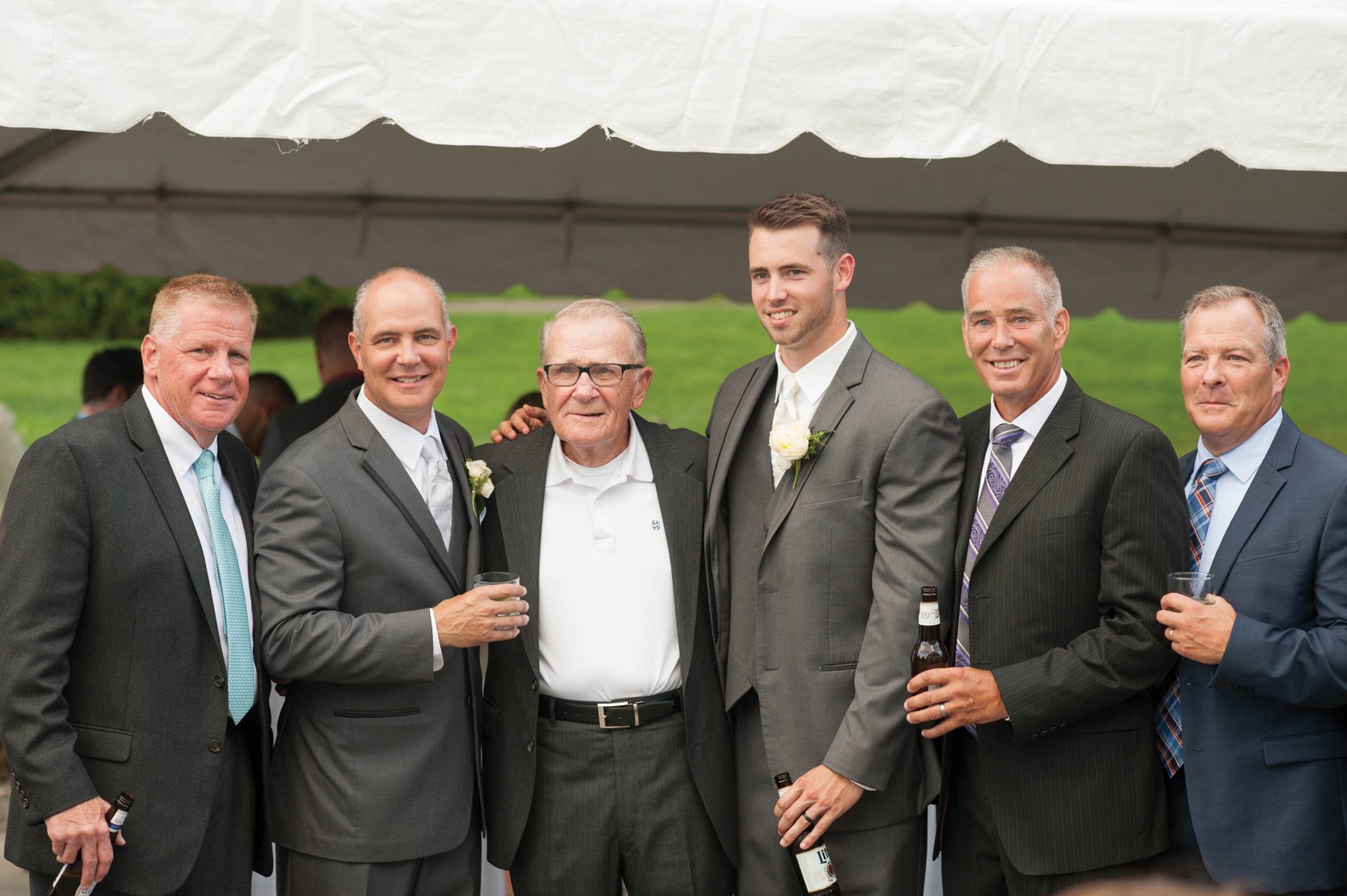 Devin Mullins is a member of Vestal's  finest.  A Vestal Police Officer for 2 years now, Devin decided to follow the family tradition of serving and protecting the community. His father, Sgt. Scott Mullins, and his Uncle, Lt. Jerry Mullins are both retired brothers of the Vestal  Police Department, while his grandfather, Gerald Mullins was a distinguished Binghamton Fire Fighter.   
Devin grew up in Vestal, where like all of his uncles before him, playing sports was in his blood. Whether it was playing  high school basketball or football,  or getting a pick-up game anytime with friends, you pretty much knew where to find him.  After graduation Devin went to St. John Fisher College where he also played football for all 4 years and received his degree in Business Management.  But to him the best thing of all from college was it was the time when he started dating his beautiful bride Paige.
Today Devin will tell you he has a lot to be thankful for;  his family, his wife,  his brothers and sisters on the force and a great community to work in. And we can tell you, we're all very proud of Kevin and the family tradition of service he is carrying on.