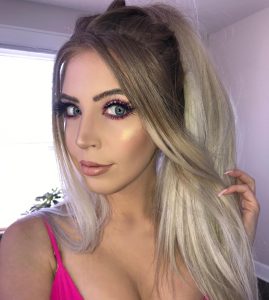 Spring has sprung beauties! Now let's talk about your new power color! A power color doesn't have to be your favorite color or a color in your safe zone!  It's a color that suits you and gives you confidence while taking your style to the next level!
Pink and Purple – Pink is my new spring color! Although one of my least favorite colors, pink makes me feel more confident and romantic when I'm wearing it while purple is said to make one feel more majestic and regal. Pink and purple are also great for light blue eyes or blonde hair. The contrast really fills out the spring color palette! Pink also looks great one tan and deep skin tones!
Blue and Green – This power shade gives you and aura of tranquility and relaxation as well as expressing creativity! People will feel more calm and comfortable around you! These shades will also spark your creative side! Blue or green eye makeup really compliments dark eyes and dark hair!
Post your new Spring Power Color at #MyTownPowerColor to show off your style!