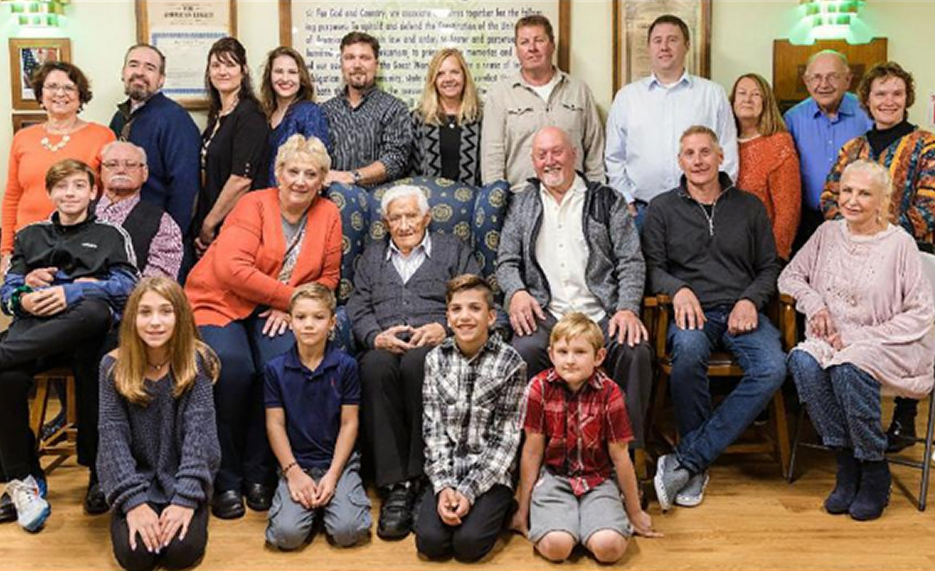 Happy 100th Birthday George 
Blabac

Born on  Christmas Day 1919 George has seen and done a lot over the years. He says the one thing he would want to be remembered for in life "is my hard work as a father and a civil servant and a servant to our country."  George was only 16 when he had to quit school to work to support his mom and his 13 siblings following the death of his father.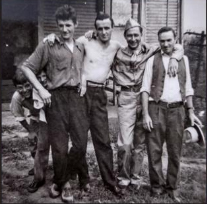 "My motto in life is WORK HARD. That's what I was taught and I was never afraid of it. I went to work for the WPA Works progress administration which was a New Deal program started by President Roosevelt for public works. I also found work at the steel mill in West VA where my father was killed in 1929." When WWII broke out George enlisted in the Army.  "I fought in the Battle of the Bulge and was stationed in the 370th field artillery battalion and I manned the Bazooka. WW2 was the first time the bazooka was used and it could actually destroy the Panzer tank. It was a new weapon for that time."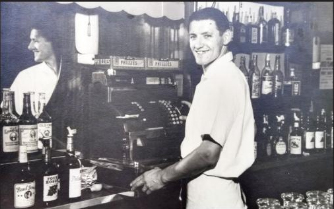 "I moved to Johnson City in 1947 after the war because several of my sisters were here and had opened up a couple of markets. One of which is still in operation in Chenango Bridge called the Red and White. I worked at several places throughout the years including roofing for Binghamton Slag Roofing and I was a firefighter for Johnson City for 25 years until my retirement in 1974. I loved all of the work I did. And through it all I have seen many changes in this area. The major change I have seen through the years was the end of the Endicott Johnson shoe factory. Another big change is the Oakdale Mall and all of the  huge roadway systems and highways."
"I am also very proud of my children and would like to be remembered for creating them. I believe the secret to a long life is to enjoy what you do. I always enjoyed my work and I always enjoyed my family." George has 5 children with his first spouse who is deceased but remains with his loving wife Dolly for the past 39 years. He has 10 grandchildren and 14 great-grandchildren, many of whom were in attendance at his hundredth year. George stays very active in the community and in his free time he loves to watch good movies, read, and being with his children and grandchildren.
If you see George this Christmas remember to wish him a Happy 100th Birthday and thank him for his service and for all he has done for our community!
Happy 100th
 

Birthday 

George Blabac