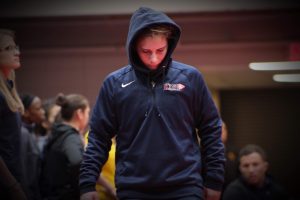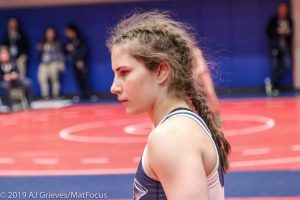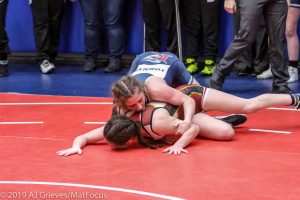 20-year-old Cheyenne Sisenstein from Maine may just be a name you hear one day winning gold in the
Olympics.
Cheyenne has amassed considerable recognition and titles in women's wrestling including placing 4th at
the Junior World Team Trials and 7th at the WCWA Nationals while competing with a broken ankle.
BROKEN ANKLE! What does that say about the determination and can-do will-win attitude of Cheyenne!
And this road all started when she was 6 years old and joined the Maine Endwell peewee program. She
got into women's wrestling because "honestly I wasn't in any sports and my parents wanted me to try
something. My brother Randy wrestled so I told them that's what I wanted to do".
Cheyanne is currently at King University where is wrestles at 123 pounds. "My main goal was to wrestle.
Head coach Jason Moorman's philosophy and vision made my decision easy".
Currently, Cheyenne is recovering from her broken ankle and says she is "focused on getting healthy so I
can get back on the mats." As for trying for the Olympics, she said it is possible but for right now "I am
living in the moment".
Cheyenne says for any boy or girl who is interested in taking up the sport she highly encourages them to
do so as "it will teach you things that you will not be taught anywhere else in life. It's a great
opportunity and I encourage it".