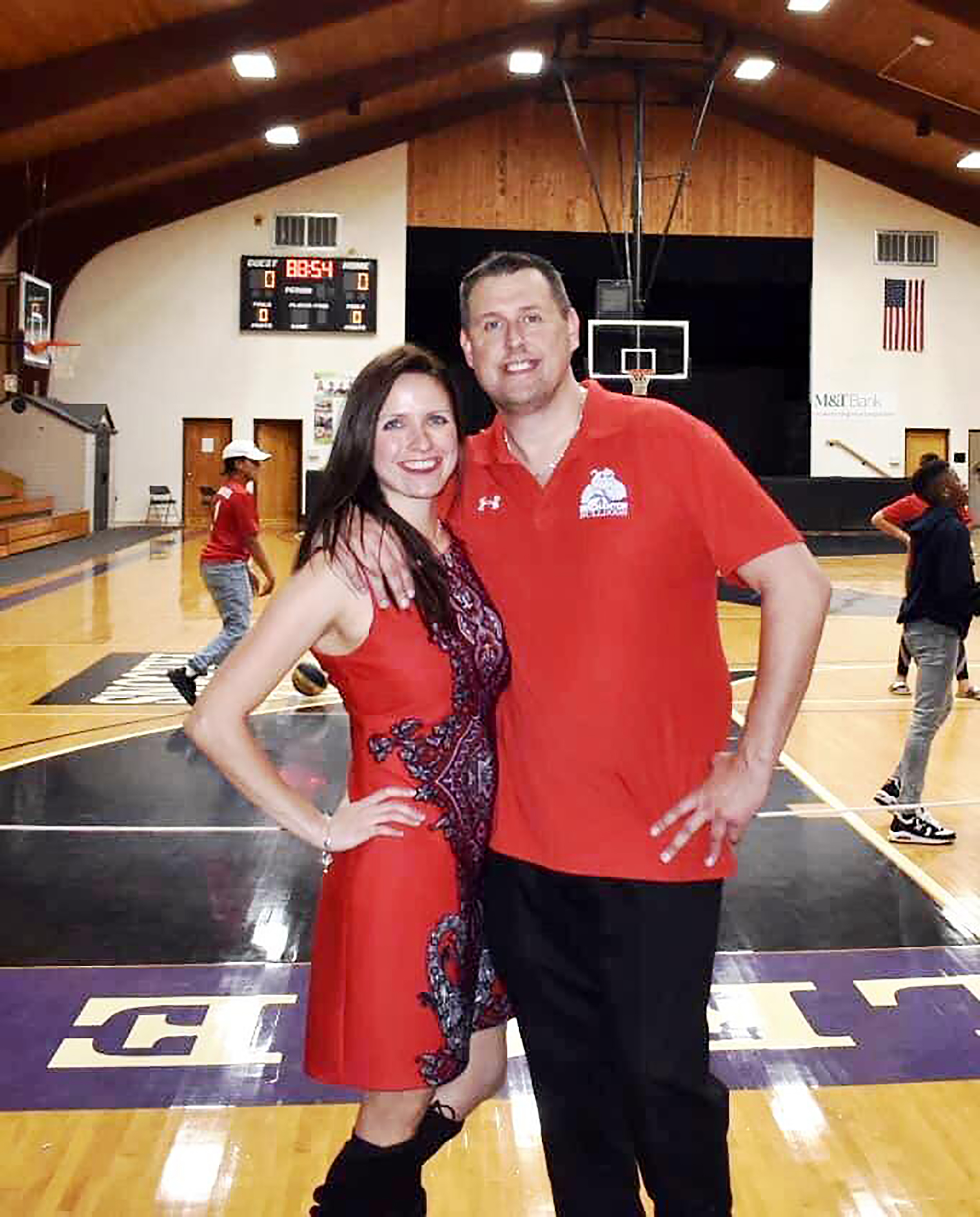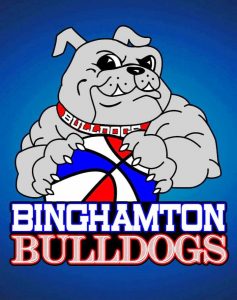 Our community loves the ABA    Minor League team the Binghamton Bulldogs and now is the time to get up close and personal with the man who made it all happen, their CEO and President Jimmy Evans.
 Jimmy was born in Binghamton and attended Chenango Valley HS. "I moved away after College to play professional basketball. I returned 3 years ago to start the Bulldogs and settle in to Vestal with my fiancé Meribeth.  Broome County is home to me. It's where I grew up and most of my family resides. Broome has so much to offer and so many great spots up on the hills with tremendous scenery. Downtown Binghamton is being upgraded with many new restaurants and housing developments. Broome County is on the way up, and our residents celebrate all the positive this area has to offer. "
 Jimmy's "love for sports began at a very young age. I was an All-state basketball and baseball player in high school and an All-American in basketball and All-Region baseball player at Broome.  I was an All-American basketball player at Nazareth College. I traveled 2 years with the Harlem Globetrotters as a member of their opponent the Washington Generals. After that, I played 2 years professionally in Denmark and Sweden. (Then) I began coaching at the College level. I was the Head men's basketball coach at Broome CC for 2 years, Mercyhurst North East CC for 1 year and Lackawanna College for 1 year. The Bulldogs were started with a combination of my love of the game of basketball and my experience in the business world. I spent 4 years working as a Regional Program Director in Boston and NYC for Town Sports International. That experience helped lay the foundation for succeeding on the "business side" of the ABA. I picked Binghamton because I truly felt that 607 would be a great fit for the ABA based on my existing basketball connections in the area, and the great passion that our fans have for sports."
 Jimmy believes people should "do the right thing when nobody is watching" so I asked what he and the Bulldogs have done to give back to this community aside from the obvious of inspiring others to play sports, stay fit and give thousands countless hours of enjoyment.  "The Bulldogs run many youth clinics, camps, and AAU programs for kids. We also help sponsor a new free 3 on 3 camp planned for every Summer at King Rice Court. Our players will also do things like go read and interact with kids at schools. We sellout each one of our games and after games our players interact directly with our fans. We give kids role models and positive people to look up to. We also host the Dolores Evans Alumni Tournament (11 years running), a charity alumni basketball tournament run every May. We have raised close to $30,000 in the past 11 years for scholarships for HS seniors, the Lupus foundation and the MS foundation."
And if you are interested in trying out for the team go to their website www.binghamtonbulldogs.com to register for either Saturday August 31st or Thursday September 5th.  We here in Broome County are proud to have Jimmy Evans back and have the Binghamton Bulldogs be a part of our community.  The team will be playing its home games at St. Patrick's this year (9 Leroy Ave) and will be hosting the ABA National Elite 8 tournament and ABA All-star game in April 2020.