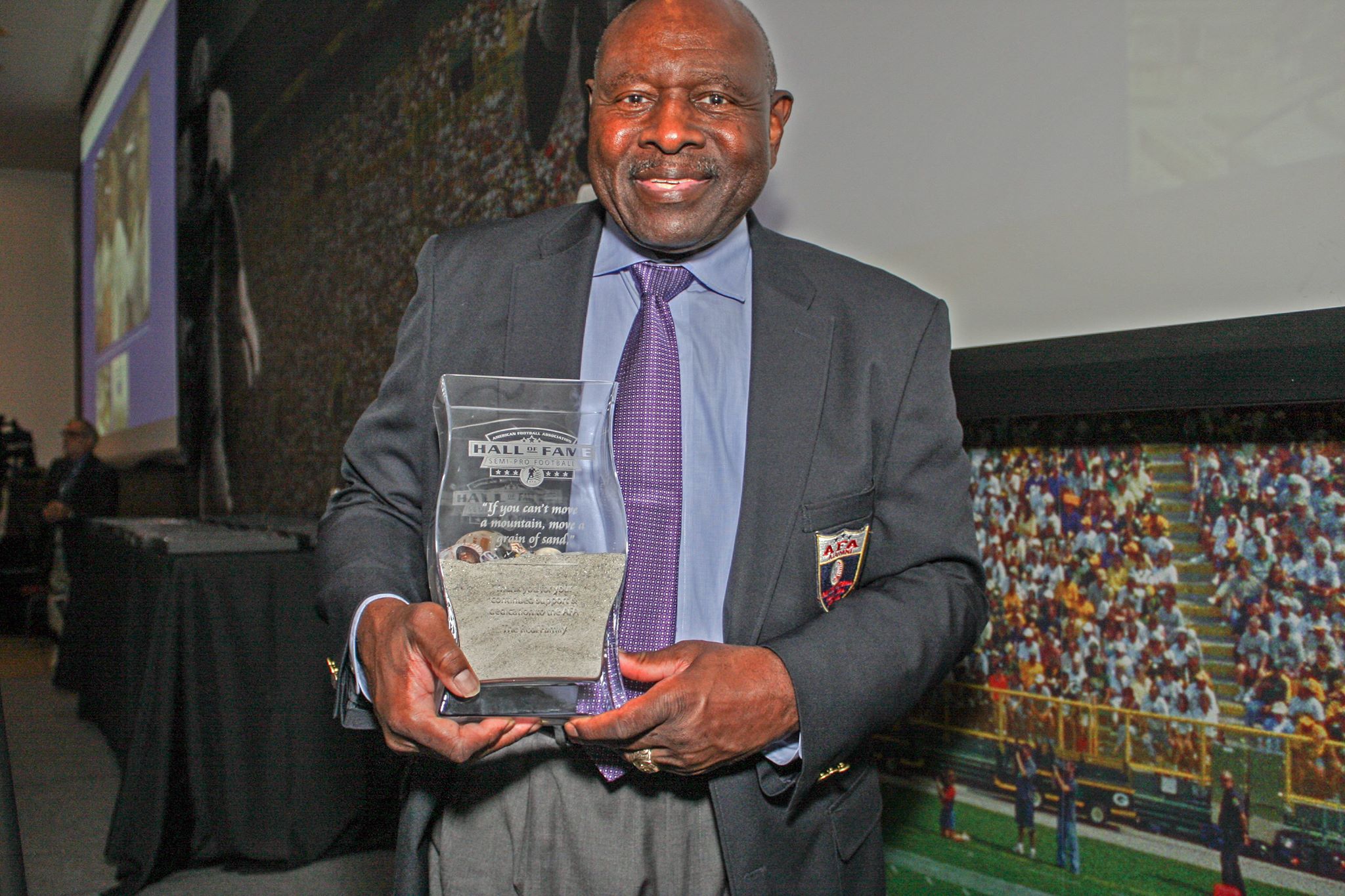 "Excuses are the building blocks to nothing. Those who excel in them, seldom excel in anything else! Perseverance!"
Dave Burch, a Virginia native now living in Binghamton, is a retired Triple City Jets minor league football team player, father to two girls and family man. With role models like Arthur Ashe, Bob Dandridge and Willie Lanier sports was very important in his neighborhood.
Mr. Burch first got into football in his middle school days. "The lessons of sportsmanship and teamwork were invaluable to being successful. Without this, any attempts to excel in anything would have been a difficult challenge."
In high school Dave played football and ran track at Maggie Walker's Governor's School. He excelled in sports which led to scholarship offers. He accepted and played for Johnson C. Smith University where he graduated with a Bachelor of Science in Math and Physics. After college he accepted a job with IBM here in Binghamton but it wasn't long before he found out that Binghamton had a minor league football team, the Triple Cities Jets. From 1970-77 Mr. Burch played as a defensive end and linebacker for the Triple Cities Jets.
Now retired from Lockheed Martin he manages a "non-profit agency, American Football Associates (AFA), which provides services to minor league football organizations nationwide." The AFA was founded in 1980 and Mr. Burch was named President in 2007. Dave also serves as "Commissioner of the Empire Football League which is currently celebrating its 50th year." He also assists with non-profit organizations such as SCORE, Animal Care Sanctuary, Salvation Army and the NFL Alumni.
Mr. Burch has had the privilege of competing against and alongside some of the most talented athletes on this planet and enjoyed the opportunity to learn and emulate their behaviors as well as listen to their advice and counsel.
If furthering a career in sports management is something you would like to pursue Dave advised that discipline and perseverance are key. Arm yourself with the right tools to succeed and never stop learning.