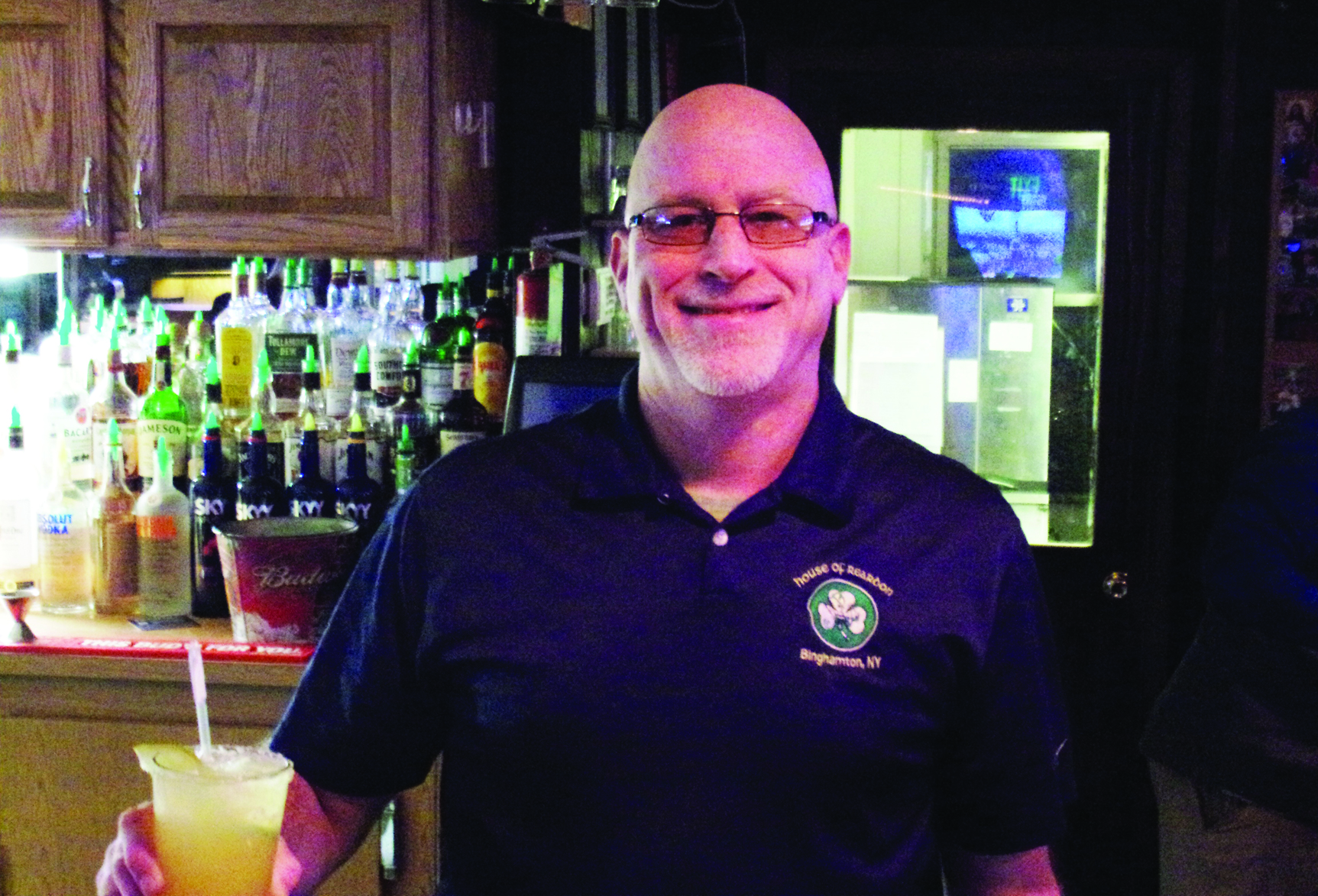 Bartender of the Month Rick Koritkowski
At one of our celebrated Irish traditions in Broome County you'll find our Bartender of the Month, Rick Koritkowski of the House of Reardon est. 1922. Getting to know Rick is pretty easy since every one at Reardon's is happy to  tell you all you need to know – from how genuine he is, and how he is a part of all their families, to even how good of a golfer he is.
Rick grew up in Connecticut. In high school he played basketball, baseball and soccer and even enjoyed being in a Polish dance group. After high school he began his career in bartending, working in a pretty busy club before making his way to New York. Once here  Rick went for a degree in Business Management at B.C.C. all the while bartending at some pretty famous places in Broome County. You may remember like Chumley's in Johnson City, and Edigan's and Eclipse in Binghamton. If school and work weren't enough to keep a guy busy, Rick was still able to be a stay at home Dad putting his two children Carlee and Kyle first.
Today Rick is proud to have found his home at The House of  Reardon's surrounded by so many friends, a number that may be too big to count as they  welcome in Parade Day and St. Patrick's Day.
When you come on down you're sure to find plenty of your favorites, like Guinness and Jameson, but you can also ask Rick to make you any one of his popular specialties.
From Rick and everyone at The House of Reardon, Happy St. Patrick's Day!
The House of Reardon | 25 Grant St, Binghamton, NY