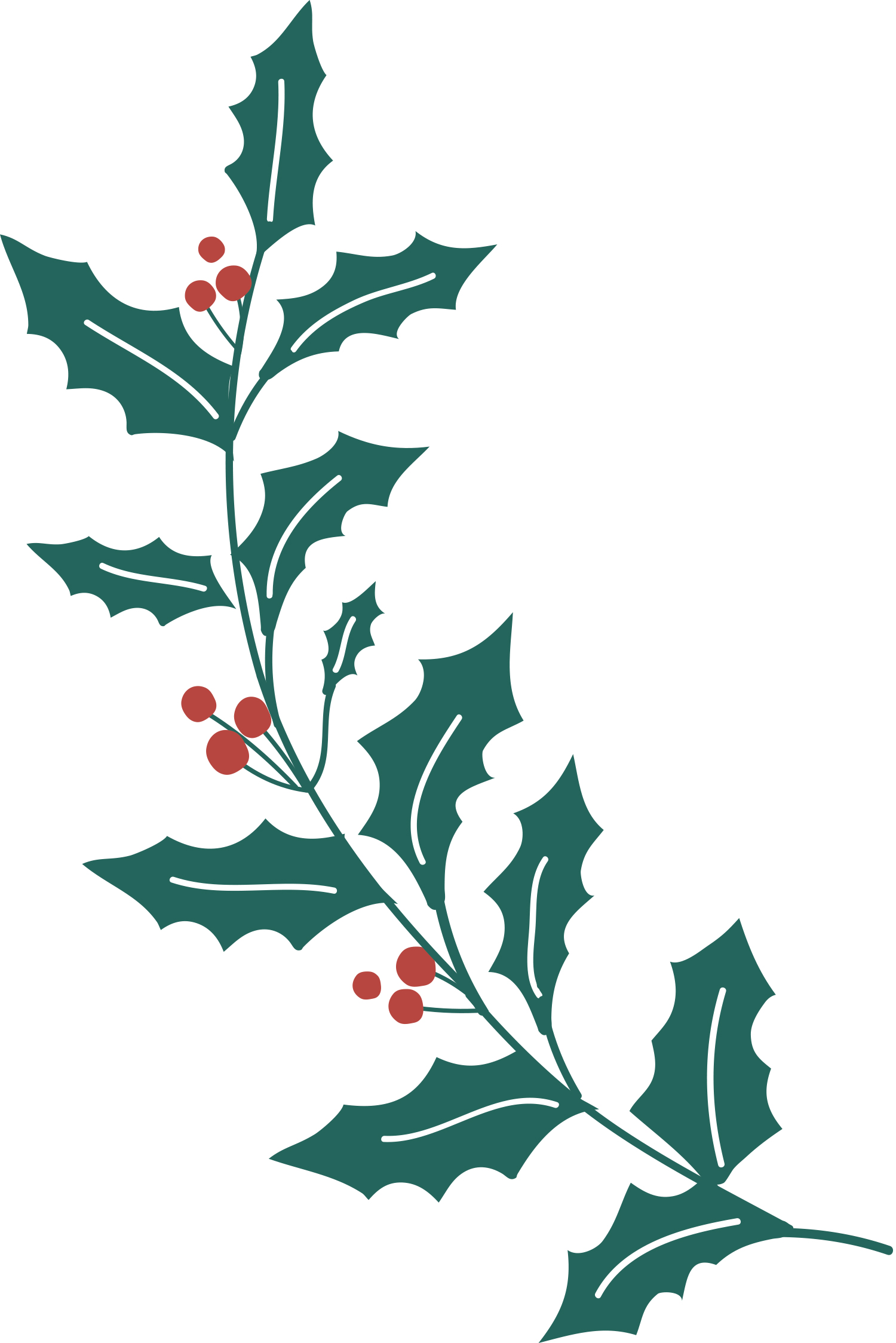 The Magic of the Holiday
A True Gift of
Love, family, friends, and food
Brought to you by this month's Neighborhood Chef Mary Roper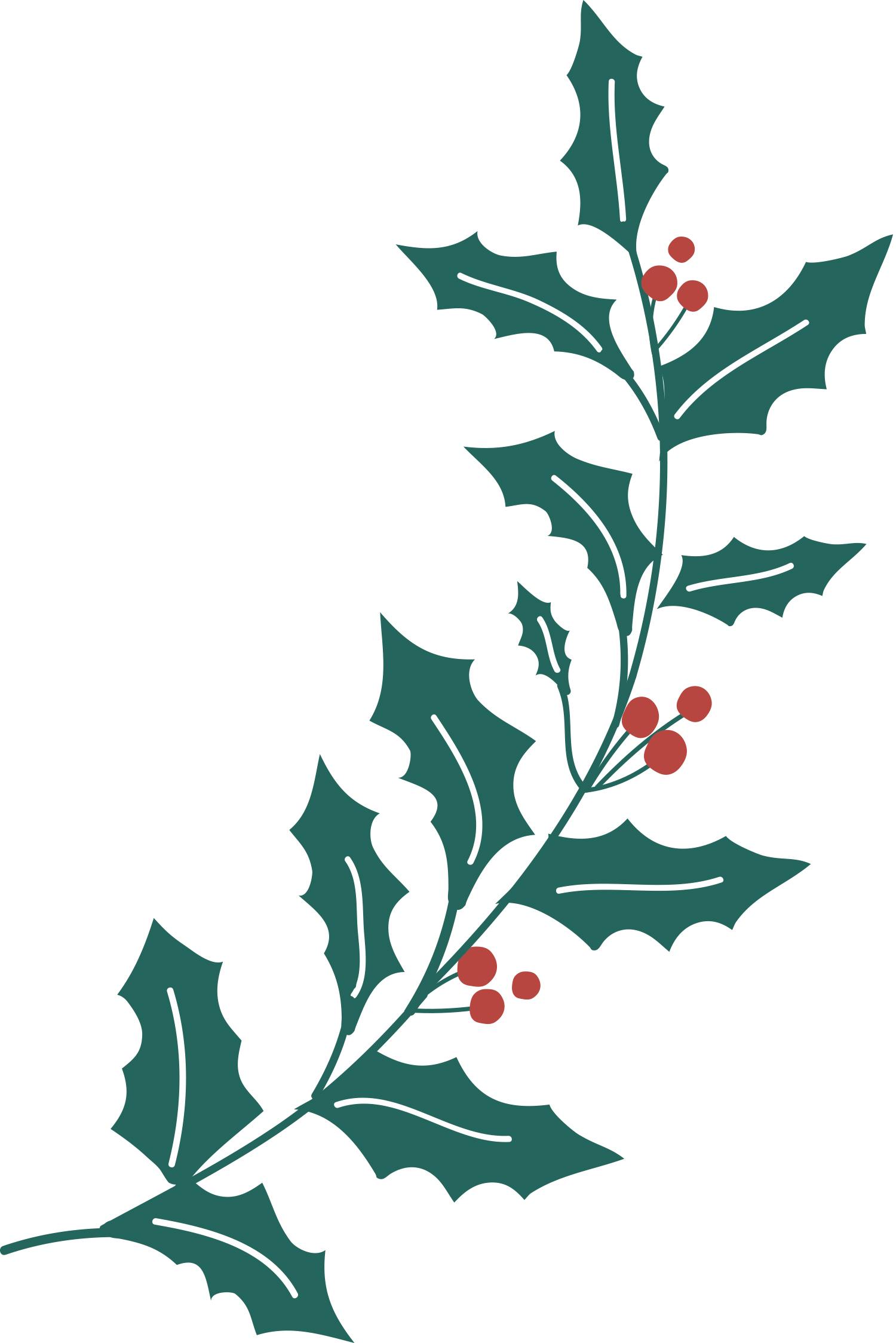 Looking for an easy appetizer for a Holiday party?
Last year our son and daughter-in-law were sharing their first Christmas as husband and wife.  They were anxiously awaiting the Spring birth of their daughter and invited family and friends to join them at a housewarming party at their newly acquired home. There was so much to celebrate and be grateful for. I wanted to make an appetizer that was festive looking yet easy to make and easy to eat too.
So this is what I made:
Festive Buffalo Chicken Rollups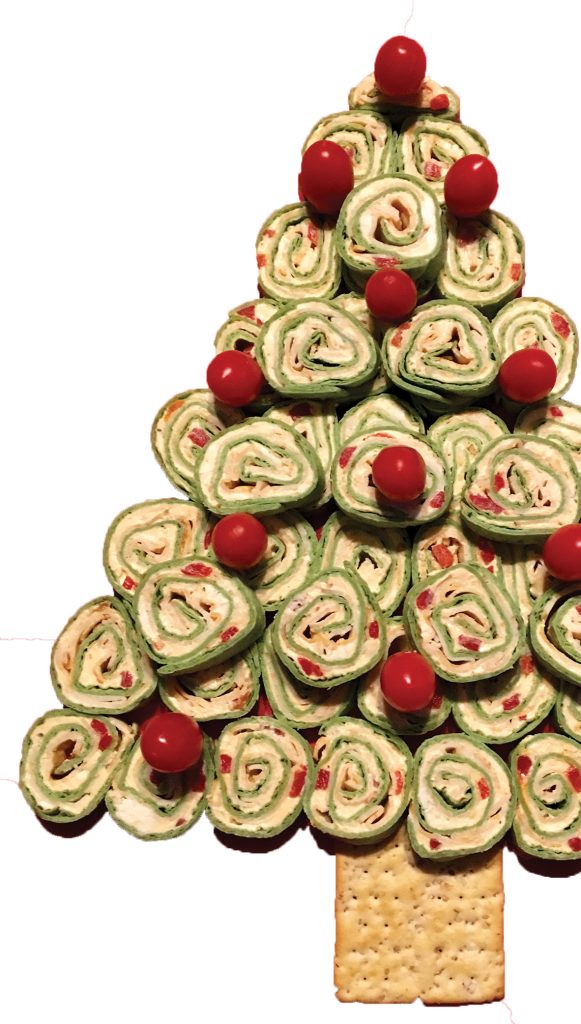 You will need:
1 large garden spinach & herb tortillas/wraps (you'll use 4 of them.)
1, 8 oz tub of whipped cream cheese
3 tblsp Blue cheese salad dressing
2 tblsp Blue cheese crumbles
3 tblsp Finely diced roasted red peppers
½ tsp garlic powder
Wing sauce
½ lb deli Buffalo-seasoned chicken sliced
thinly (or plain roasted chicken) divided among the 4 tortillas.
In a medium size bowl mix the cream cheese with the blue cheese dressing (but don't make the mixture too runny,) the blue cheese crumbles, the roasted red peppers, garlic powder and wing sauce to desired heat level.
Smear tortilla with cheese mixture.
Top with layer of chicken. Roll up tightly and wrap with plastic wrap. Refrigerate for several hours before slicing.
Prepare a serving platter for your presentation then arrange the slices in a Christmas tree shape and top with a few cherry tomatoes for color (securing with toothpicks cut in half.) A snack cracker can be used for the "trunk".