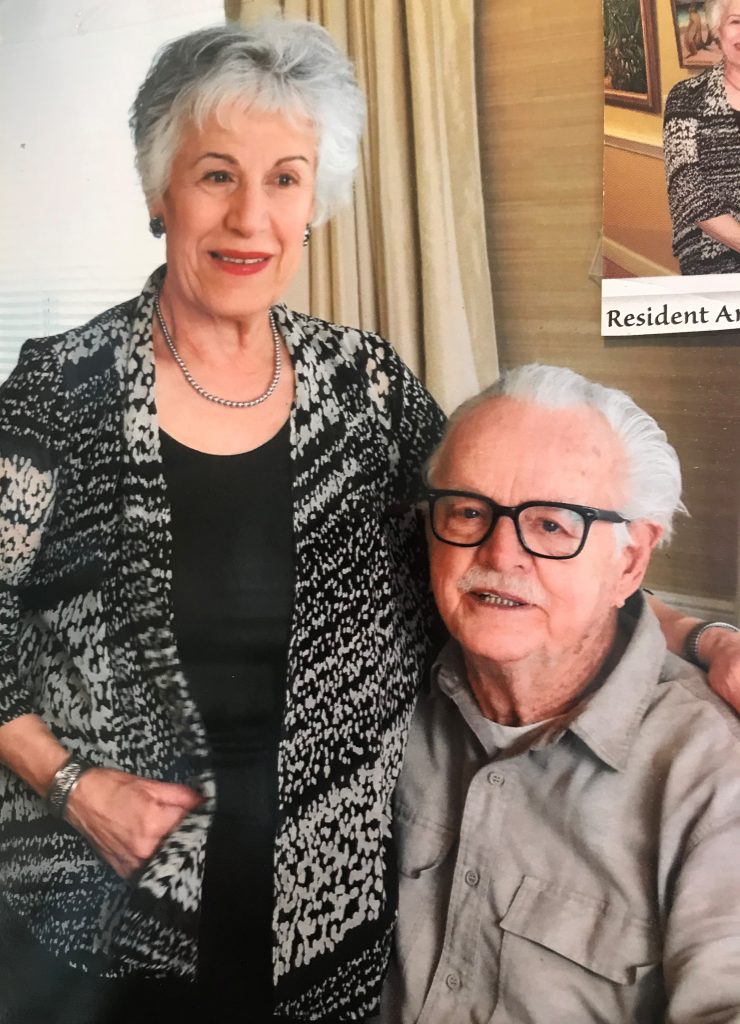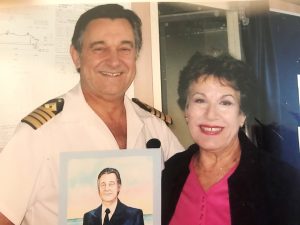 It is sometimes said that you have to go on adventures to find where you truly belong.  This quote is best fitted for Laurice Darweesh Burke, 86, and her husband of almost 63 years Thomas "Joe" Burke, 91, who after filling their lives with adventures and stories to tell, it is here in Endwell they chose to live.
Laurice is a renowned artist and published author.  Her talent for moving others with her words was first recognized when she won 1st prize in an essay contest sponsored by the American Legion and blossomed into various published works that centered around history and family memories.  But it is her artwork that really captured me.  Her hundreds of sought after artworks have been on display in various galleries and purchased by those from around the world.  The focus of her work is family and exotic places she has visited.  They range from water colors to acrylics and have texture to many of them.  But what makes them unique is the light and the life you feel when looking at them.  It is a rare talent that few artists have accomplished. It is from looking at her fine art that I felt transported to her family vacations which included cruising around the world three times on board such prestigious cruise lines as the QE2, QM2 and the Queen Victoria.  These adventures began when she and her husband sold all their properties and boarded their first 26 day Trans-Atlantic voyage onboard the Greek Sunline ship "Stella Solaris" the original "Love Boat" of the TV pilot program. It took no time at all before they were hooked on the 24 hour luxurious lifestyle with all the amenities included and earned recognition as full world cruisers.  And then after 30 years of breathtaking memories, capturing everything in art and written word, Laurice and her husband put away their sea legs and moved back to this area, "a place for living well" to be close to their 3 sons and daughter-in-laws and 10 grandchildren and 1 great grandson and Binghamton relatives.
When I first met Laurice it was in the dining hall at Good Shepherd Village in Endwell.  She is a beautiful woman who shines from her soul outward, just as her artwork does.  A welcoming woman with great stories to tell.  And I urge you, if you have ever dreamed of sailing the high seas and visiting exotic places you should stop by the
GSVE in hopes of catching a conversation with the Burkes.