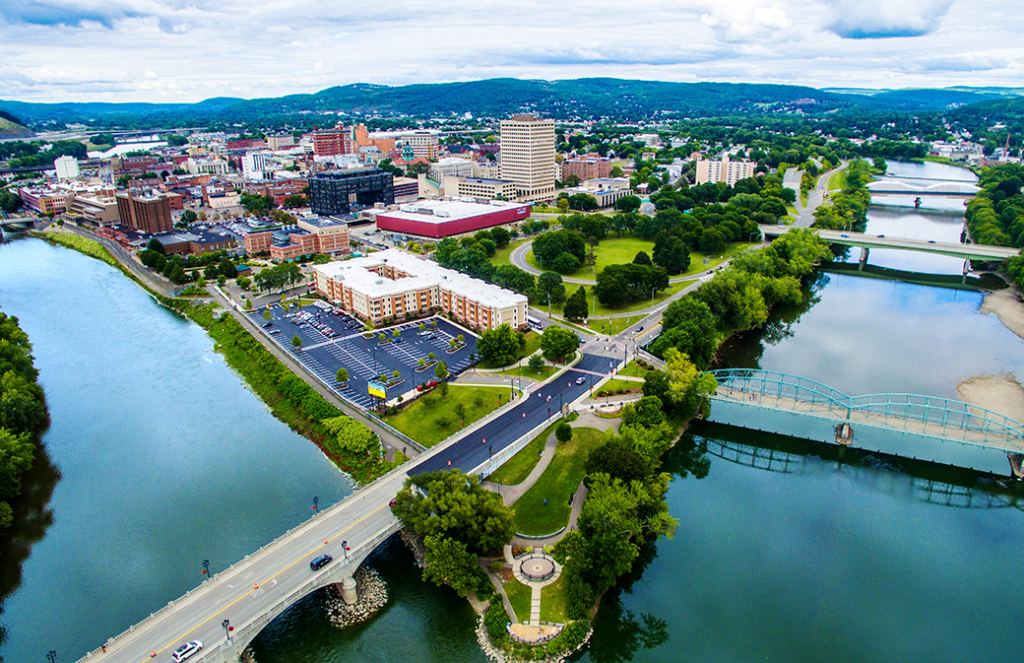 by  Drew Lewis
Drew Lewis took this great iconic Binghamton photo showing the joining of the two rivers back in 2016. He  has also written two books about the area: Above Broome County by Drew Lewis  and Above Binghamton by Drew Lewis, both capturing the 607 from a drone's point of view.
Thanks for sharing Drew !!!
If you have a photo you've taken, or a painting or work of art that you've made and would like to share it in our magazine let us know.                 Maybe you'll be our next feature.